Tonight with the help of my buddy Garet, we tackled riveting on the elevator skin stiffeners. The riveting is accomplished by using the back riveting technique. With 2 of us, this went really smoothly and all in all pretty quick. We saw some good visual progress in our work tonight.
When installing the stiffeners I start by putting rivets in the holes. The rivets are held in place by a strip of black electrical tape. The rivet line is then placed over the back rivet plate.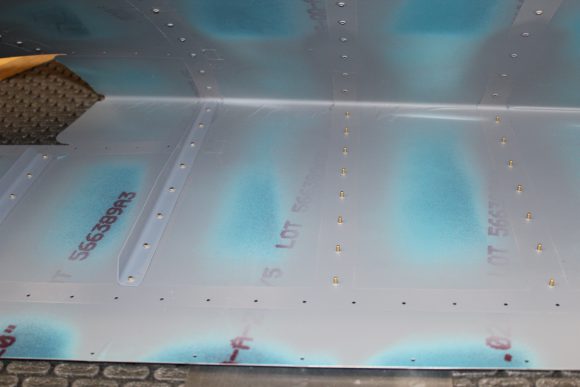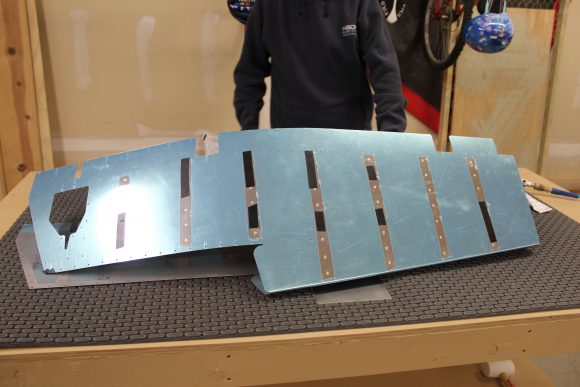 The next step is to place the stiffener over the line of rivets. Prior to putting the stiffener on, I add a little dab of RTV 3145 silicone adhesive.  I find that this helps hold the end of the stiffener tight against the skin.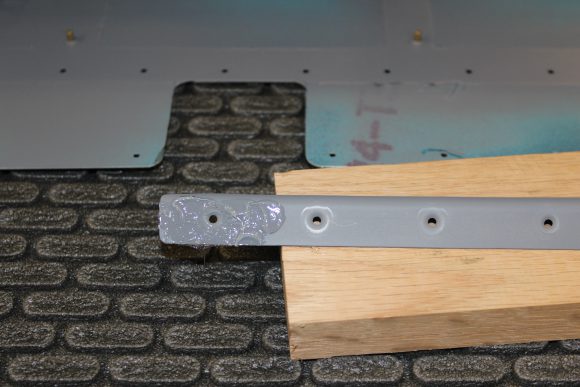 I also found that when back riveting, by holding 2 pieces of wood on either side of the stiffener helped to hold the skin flat against the back rivet plate making the finished results very nice. Here I'm using 2 pieces of oak. This is where this becomes a 2 person job.  One to help hold the skin open, and to hold one piece of wood. While the other can work the rivet gun and support the other piece of wood.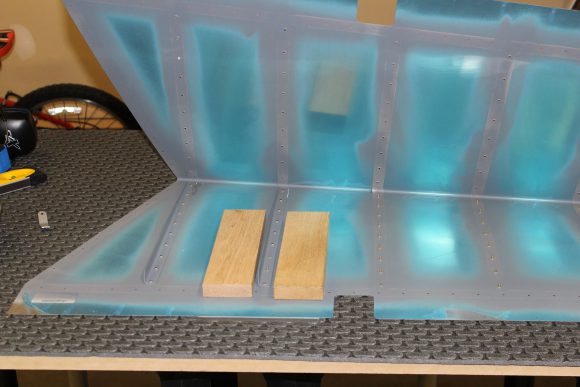 I'm happy with these results!
Please comment, I love to hear from my readers.  Thanks again for coming along for this ride, you make my work worthwhile.