Tonight my buddy Garet and I worked on forming the trailing edge skins of the elevators. We build a bender as per the Van's RV buildings manual.  The bending tool is essentially a couple 2 x 6's and door hinges. Just make sure that the wood you buy or use is straight.
To keep the trailing edge from getting crushed while forming, we added a little piece of wooden dowel (1/8 inch diameter – … I think?). The dowel was held in place with a little bit of tape to keep it from moving.
Below are pictures of the elevator skins ready for forming.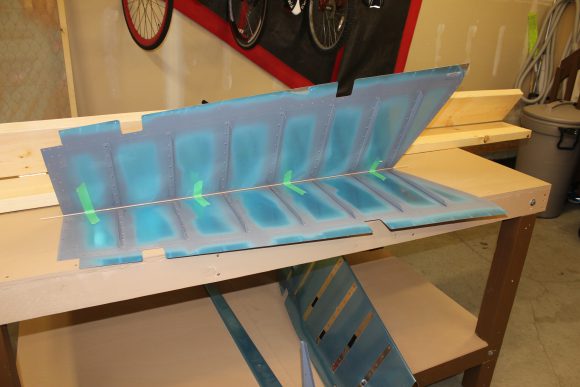 Once the skins were formed, we used a straight edge to confirm that they were sufficiently bent. As shown in the picture below, you are looking to achieve as flat a surface as you can. Obviously the skin will bend down a bit near the trailing edge, but all in all, I 'm quite happy with these results. For the most part, the straight edge is sitting flat on the skin.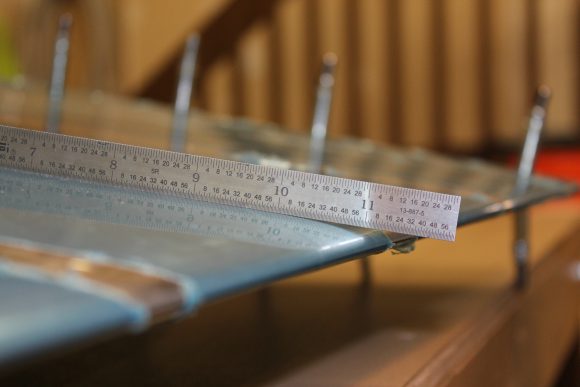 The finished product!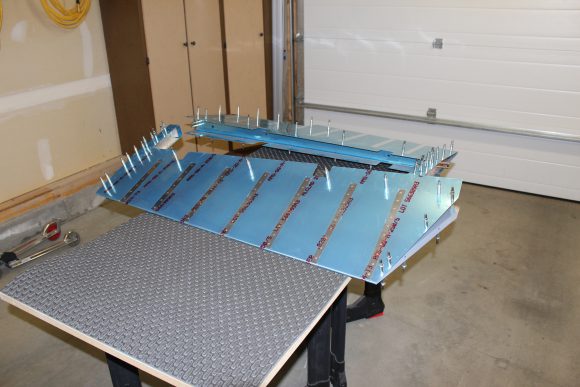 Please comment, I love to hear from my readers.  Thanks again for coming along for this ride, you make my work worthwhile.