Now that the main structure of the F-404 bulkhead has been assembled into its larger frame unit, it's time to take it apart and to do more individual part prep (priming). I also had to take a bit of time to make a few spacer blocks to maintain the proper spacing between the front and aft sides of the bulkhead.
Here is a picture of the priming process. There are a lot of parts here when you get the bulkhead all spread out.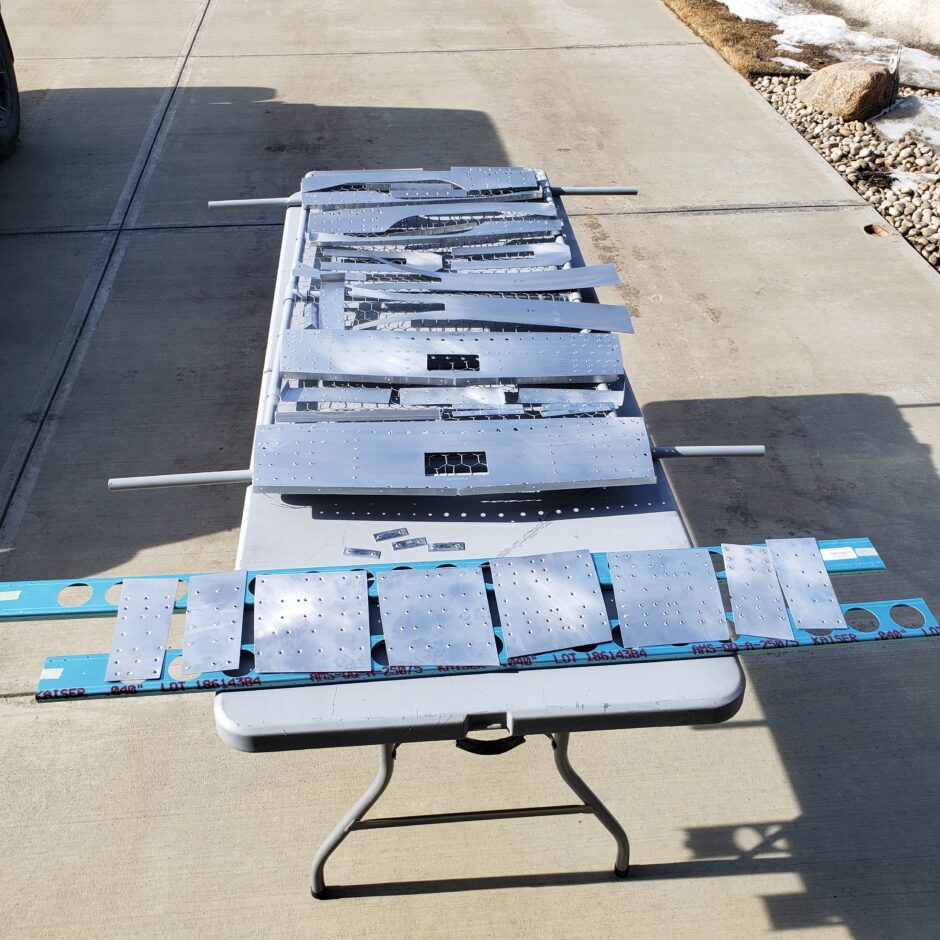 Bulkhead Spacer Blocks
The next step is getting prepped for the final assembly of the bulkhead is that spacer blocks are needed to maintain the proper spacing between the front and rear half. These blocks also help with keeping proper alignment during the assembly, which is why I made 4 blocks. Some builders only go with 2 blocks to maintain the spacing in the spar area, however I found that having 2 more blocks to clamp between the vertical uprights was also helpful in maintaining the spacing.
The spacer blocks must be 1 1/4 inch EXACTLY!
In the image of the plans below, this shows the F-404G Bulkhead Caps that are used to close out (finish) the interior sides of the bulkhead that are visible in the cockpit when the fuselage is built. Here you can also see the 1 1/4 inch dimension.
I formed my blocks out of oak hardwood. I laminated a few smaller strips together (glued and clamped) then I ran them through a planer until I got the 1 1/4 inch dimension. The block below I got within 0.002 which is close enough for me!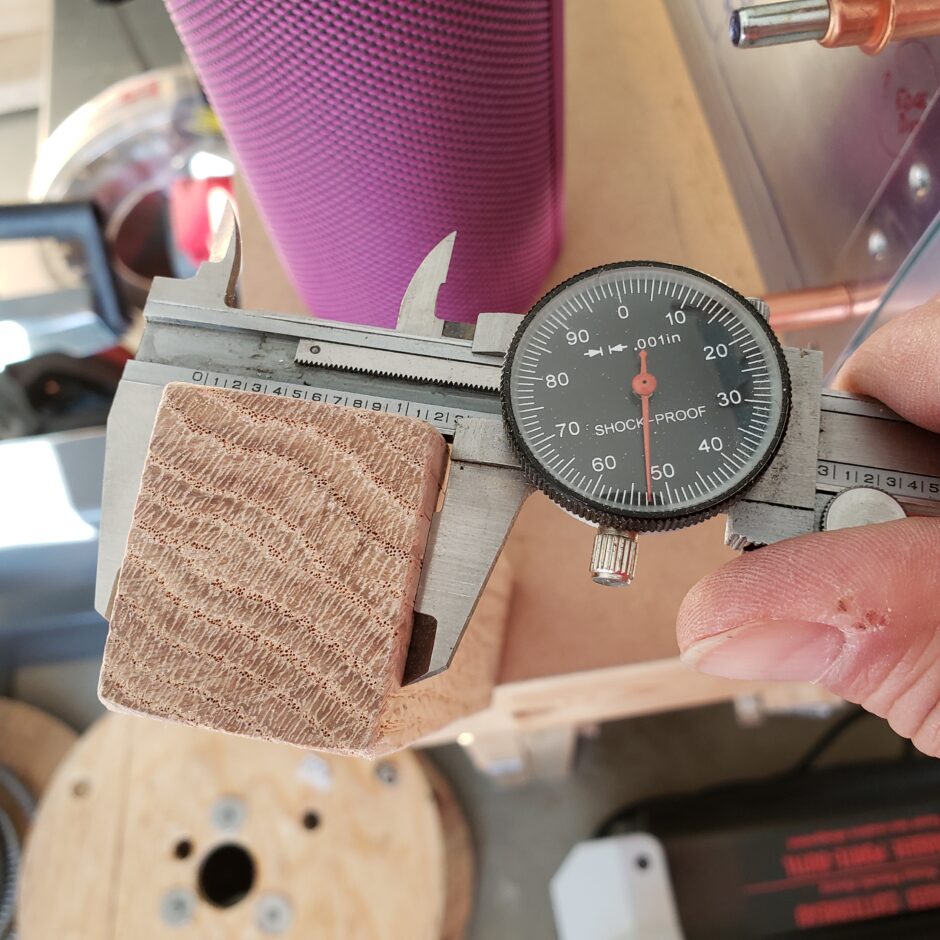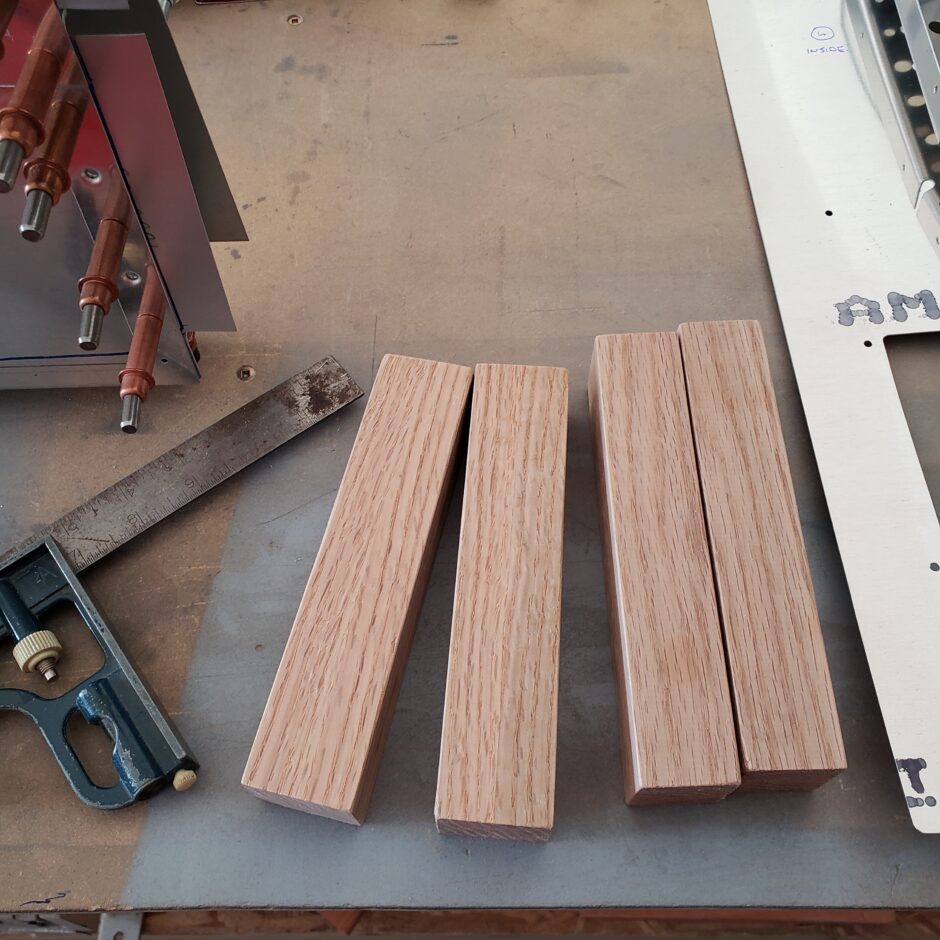 Please comment. I love to hear from my readers.  Thanks again for coming along for this ride, you make my work worthwhile.