Tonight I'm working on trying to finish off a few more modification details. One of which is to drill holes in the forward spar to accommodate a few 5/32 inch rivets on the HS-810-1 and HS-814-1 reinforcement angles. The diagram below shows the area of the reinforcing angles where the larger rivets go. Due to edge distance, I was only able to add 3 larger rivets, with the outer-most holes remaining at 1/8 inch sizing.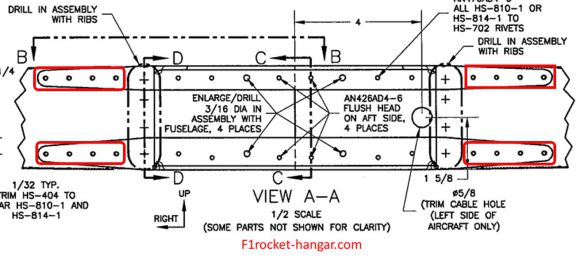 The following pictures show where the 5/32 inch rivets are located (black clecos).
Rear Spar: Larger Skin Rivets
My second task for this evening was to see if I was able to increase the size of the HS skin rivets attaching the skin to the rear spar from the standard 3/32 inch (-3) to 1/8 inch (-4) (on both the top and bottom surface),  as shown in the diagram below.

I first started by setting my caliper for the minimum edge distance requirement for the 1/8 inch rivets (0.219″).
When I check the predrilled holes to the outer edge of the rear spar, I have lots of room to spare.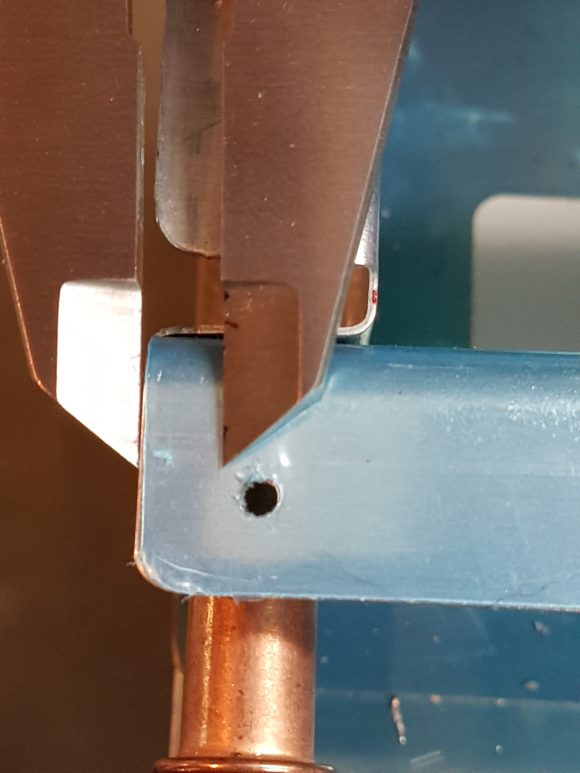 When I check the minimum edge distance against the rear edge, I have just a wee bit of wiggle room (approx. 0.0469″).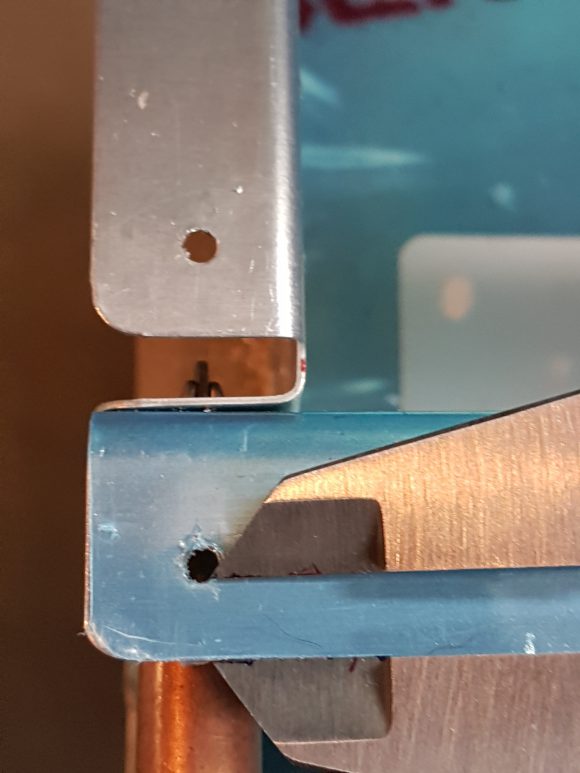 Now that I have confirmed that I have sufficient edge distance to use 1/8 inch rivets I proceeded to do lots of drilling. The following pictures show the larger holes drilled where the copper clecos are.
This first picture shows one side done.
Rear spar 1/8 inch rivet drilling is done!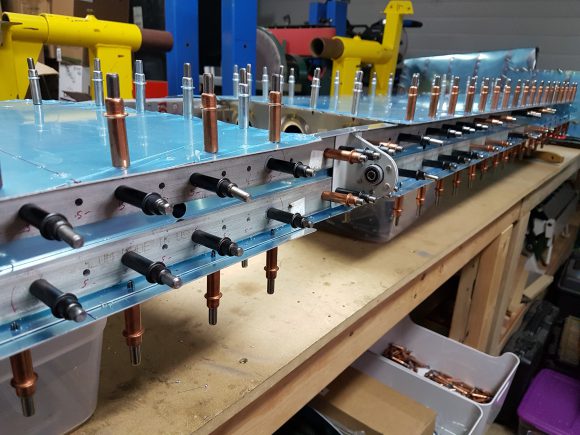 Please comment, I love to hear from my readers.  Thanks again for coming along for this ride, you make my work worthwhile.