Moving along with riveting on the horizontal stabilizer, tonight I'm starting to work on riveting the forward spar. Again, I started by clecoing the spar, reinforcing angles and F1 Rocket doubler mod together.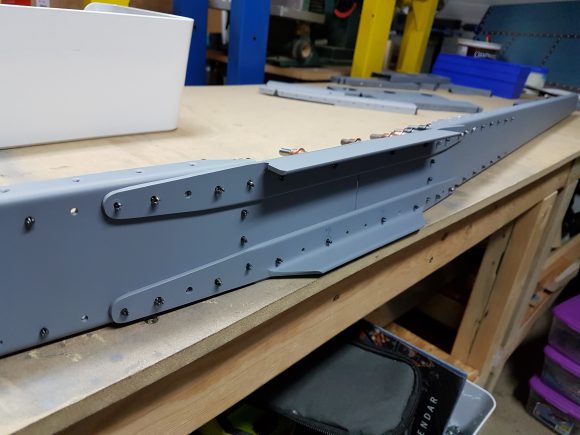 Again, in the photo below you can note by the black clecos that there are a few larger rivets (5/32″) that are installed as part of the F1 Rocket Mods.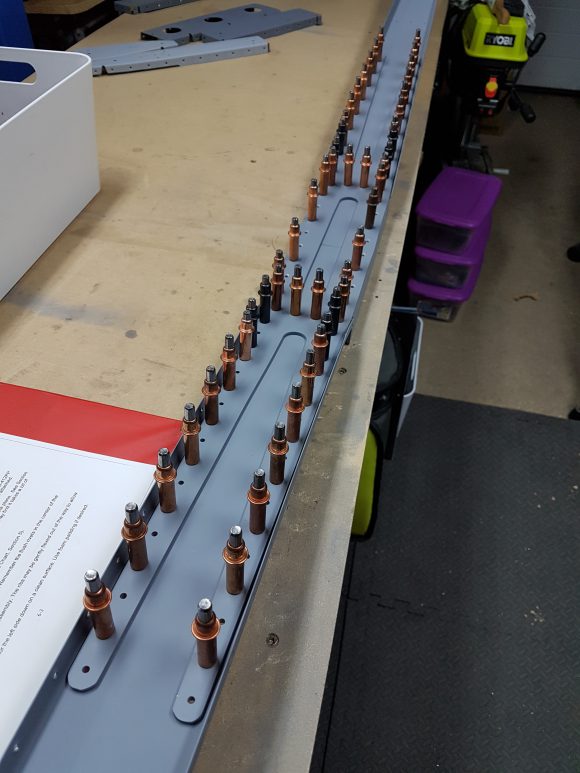 The photos below show the riveting progress I was able to make this evening.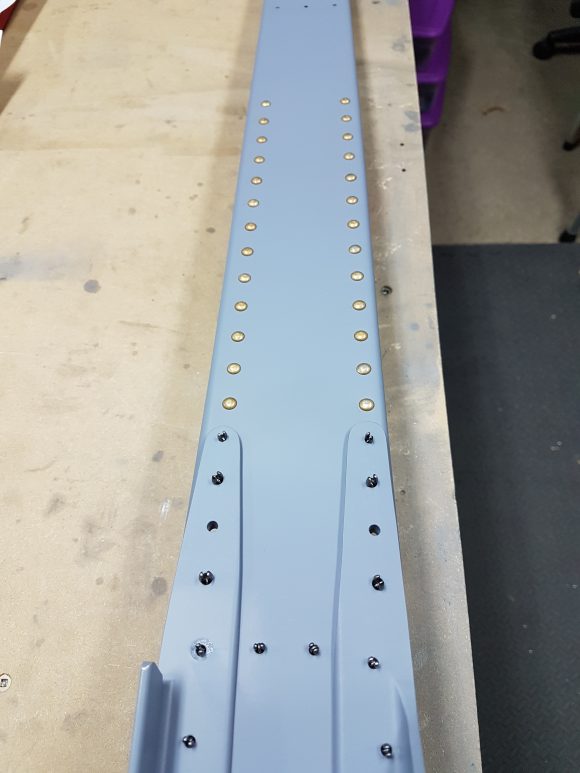 And here is a picture of the aft side of the spar.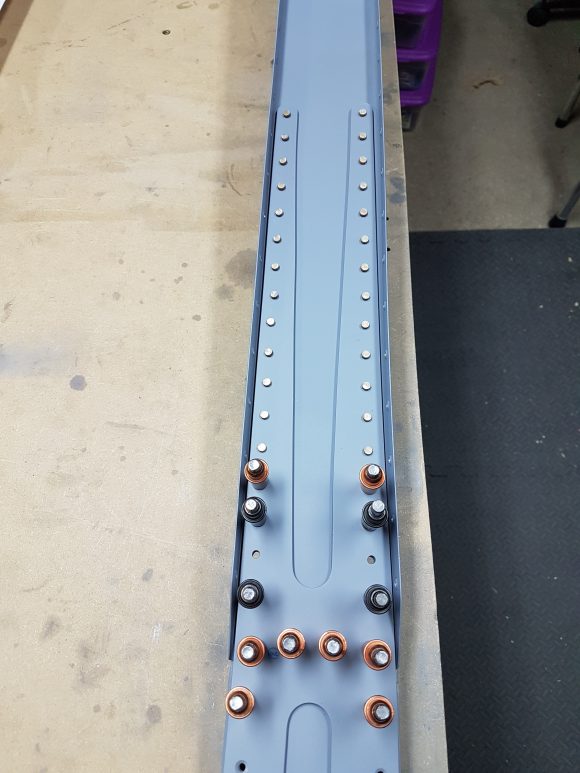 I will also have to say that this is going to be my last post for a little while. In the next month and a half, I am moving to a new house and until I get moved in, settled and the garage setup as a work shop, I don't be able to do very much work.  Also, my "Honey-Do" list is going to be quite extensive with building a deck, garden shed (to empty out the garage…workshop) and build a fence. Somewhere in there I will be trying to find time to convert the 3 car garage into a workshop. I'll post some pictures and updates along the way!
Wish me luck!
Please comment, I love to hear from my readers.  Thanks again for coming along for this ride, you make my work worthwhile.