Now that I have the horizontal stabilizer as far as I can go for now. I'm now ready to get the Canadian Pre-Cover Inspection completed on all the tail components, however with this COVID-19 stuff happening, this will be put on the back burner for now. So until then, I've got it hung up and out of the way.
With the help of my darling wife, we got it hung up with not too much fuss.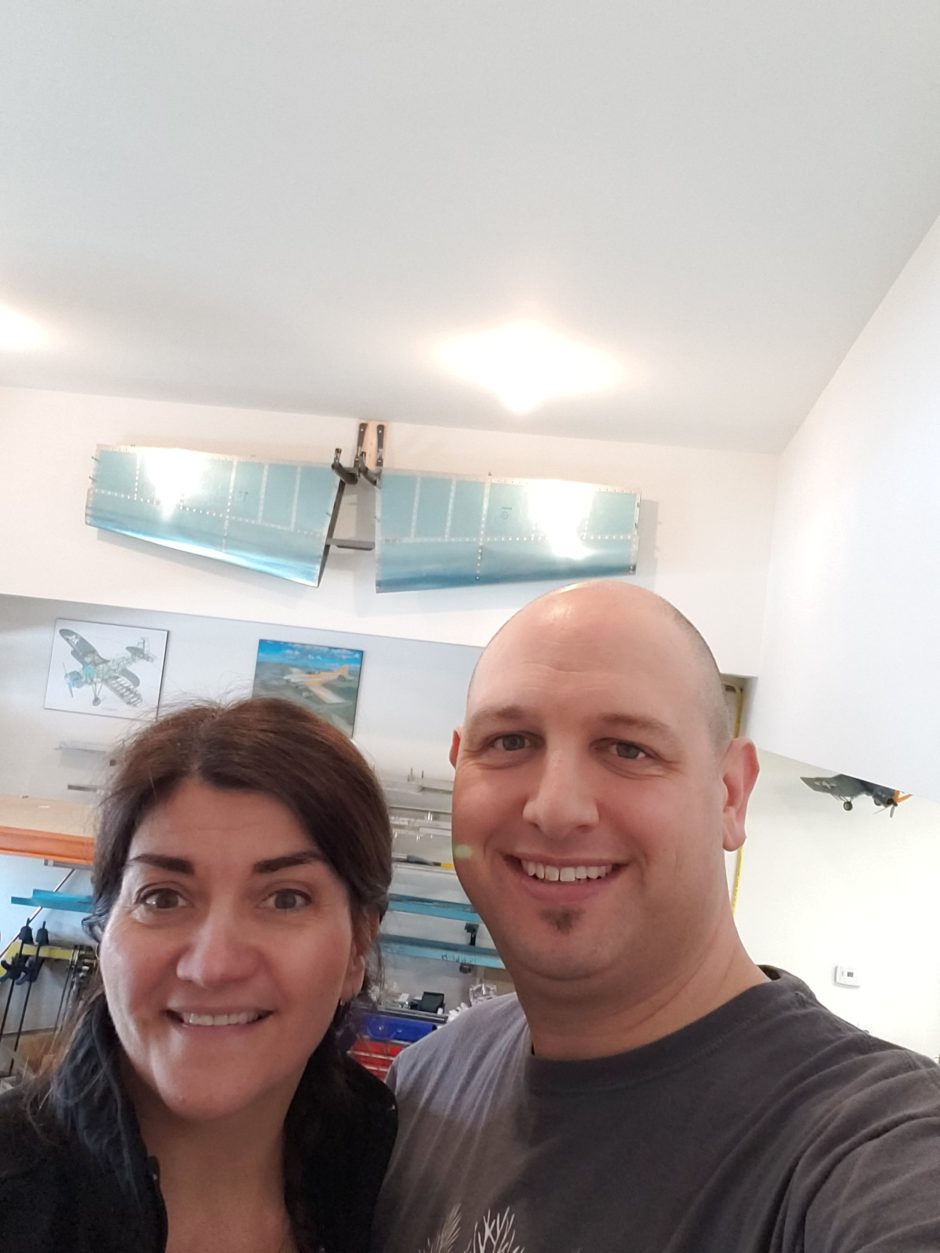 As always, please comment! I love to hear from my readers. Thanks again for coming along for this ride, you make my work worthwhile.