Today I'm splitting my post into 2 entries. This first part is just to document the last bit of vertical stabilizer riveting. I just had to finish up with adding rivets to the root rib at the lower end of the VS.
In the picture below, you'll note that I am using the "Main Squeeze" hand squeezer. This is one amazing tool. I'm still struggling with getting my "used" pneumatic squeezer to cooperate with me. I bought it from The Yard Store for a great price, but… when I say used it is Well Used! I'm to the point of either trying to rebuild it or possibly just buy a new one. But for now, back to the riveting!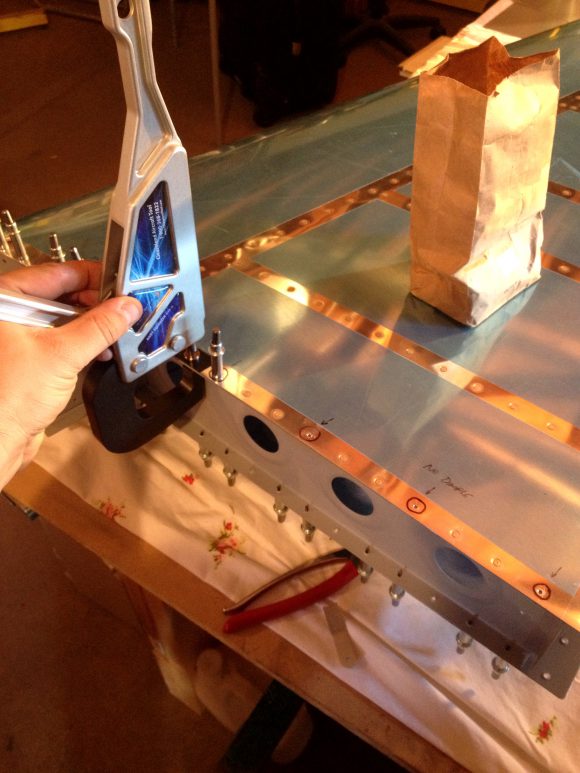 The next 2 pictures show the completed work. As I'm in Canada, you'll note that I need to leave the rear spar out so that I can have the Ministers Delegate – Recreational Aviation (MD-RA) come and complete the pre-cover inspection before I do the final close up on the VS.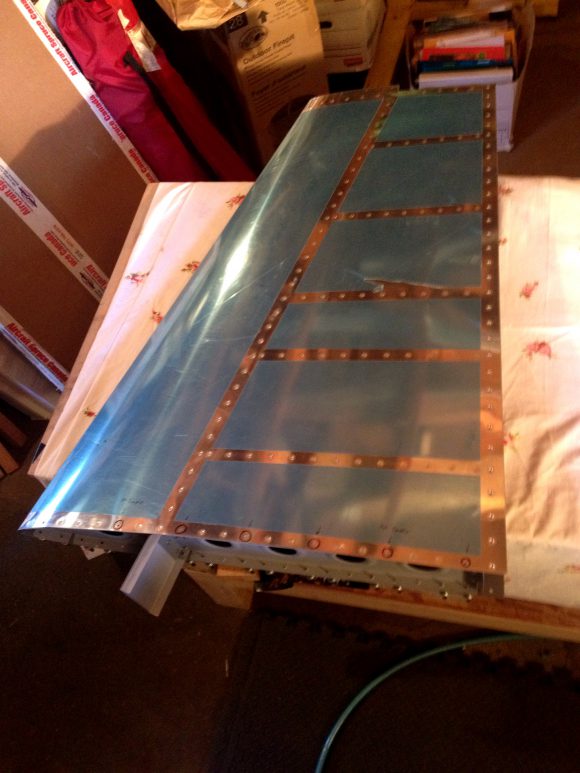 Please comment, I love to hear from my readers.  Thanks again for coming along for this ride, you make my work worthwhile.