Tonight I got to work on getting the left wing spar fuel tank doubler extension plate installed. Once again, this is for the 55 gallon fuel tank, so this doubler is the 33-inch extension doubler.
I started by marking where all of the additional spar web, spacer blocks, will be located. Again, having already figured this out on the previous spar, all I had to do was use my cheat-sheet and this layout was done pretty quickly.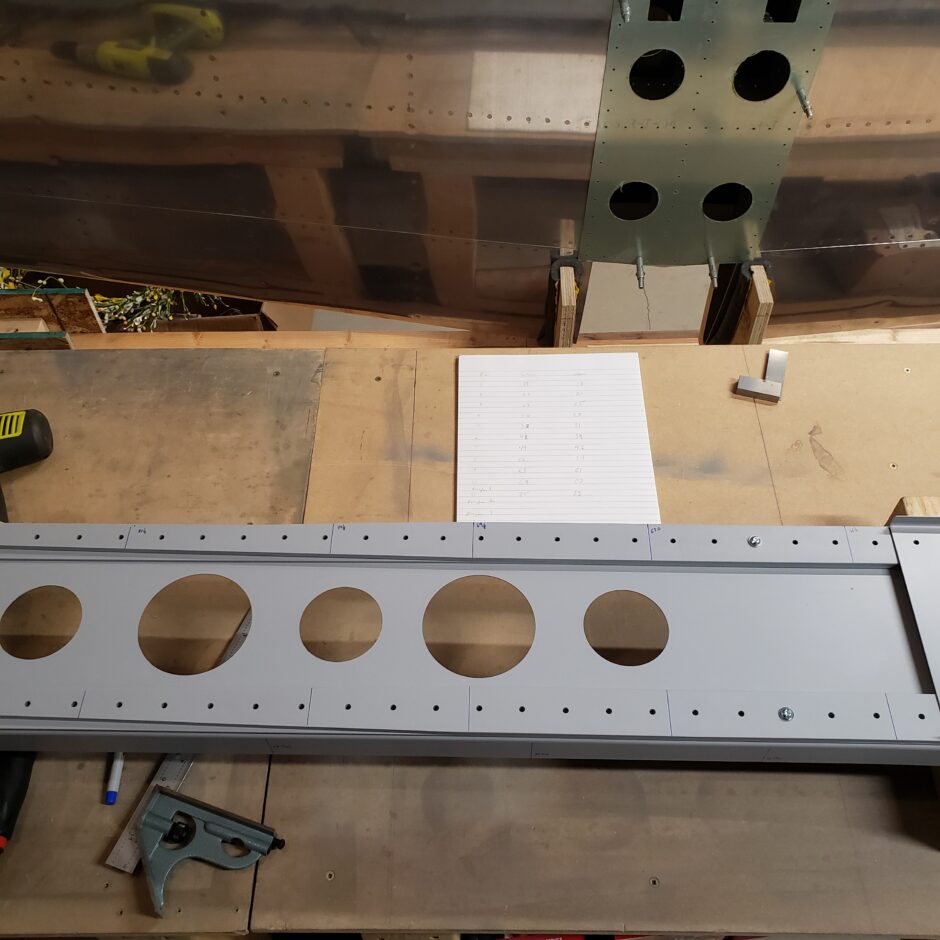 Below, here is a close-up of some of the spacer block locations.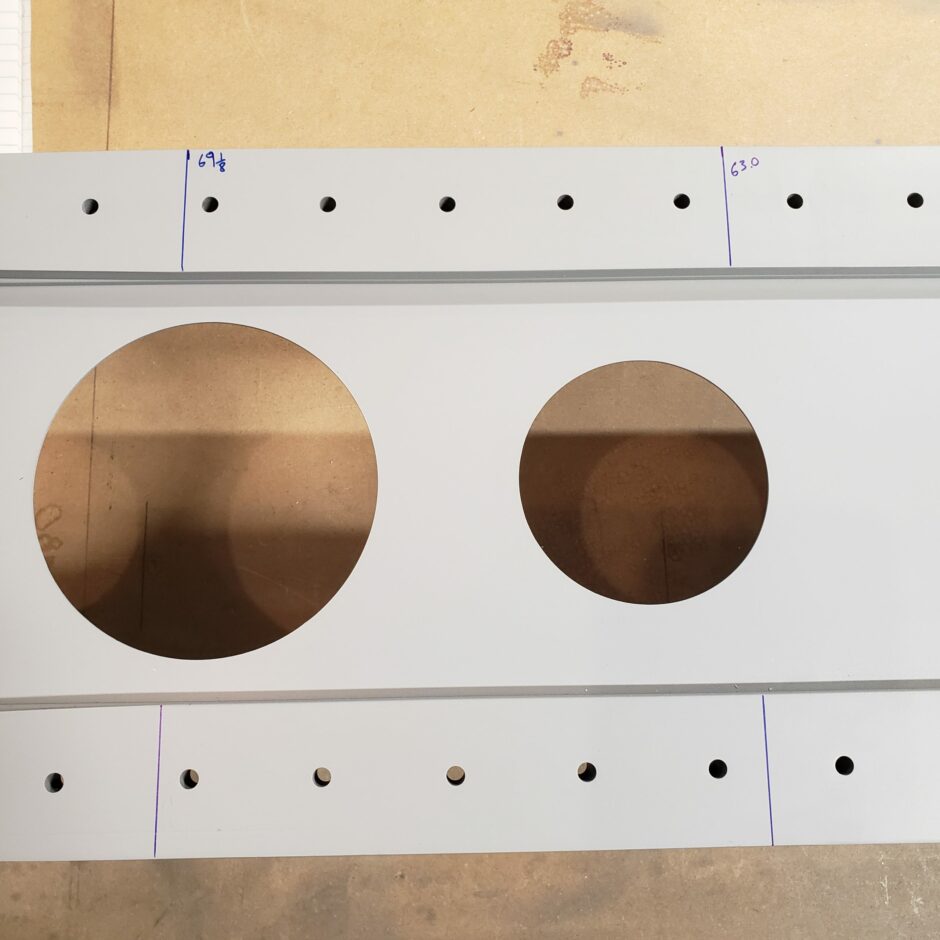 In the image below, I have the doubler plate located and securely clamped in place.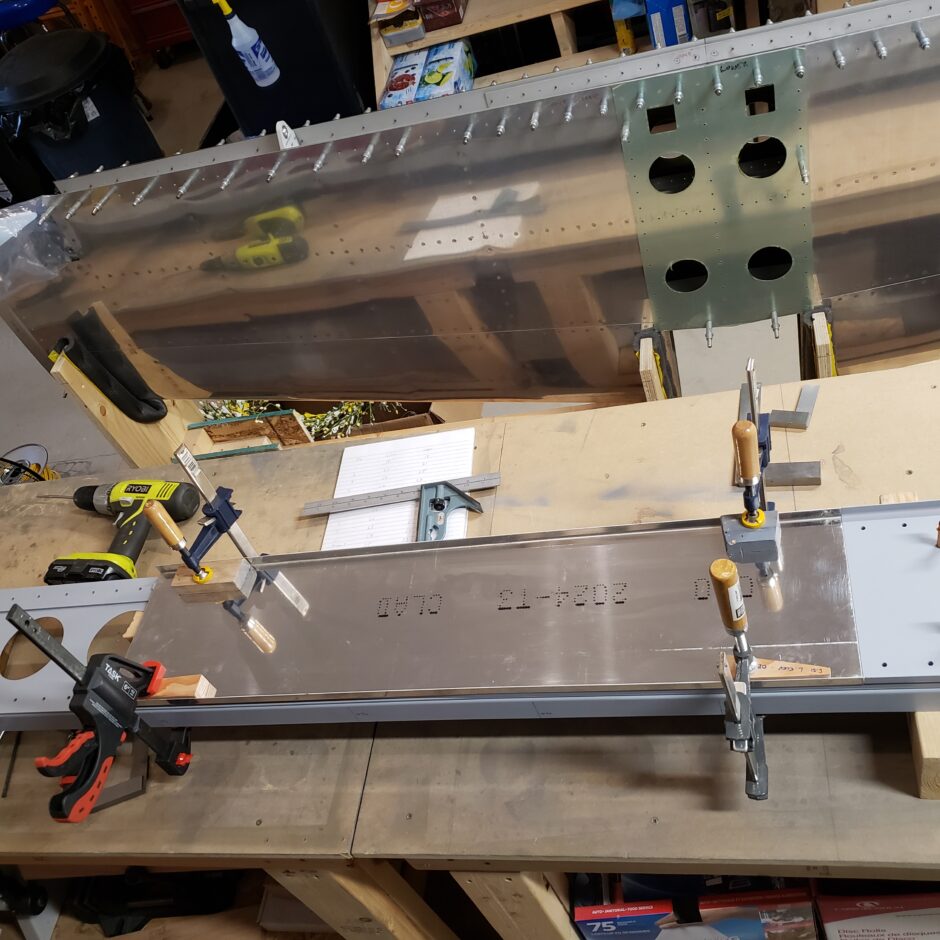 Before I get too far ahead of myself, it's selfie time to prove that I'm actually here building this thing! #photobomb
Drilling the doubler is in progress. I love the clecos with the wingnuts. For a situation like this where you need lots of really good clamping force, these clecos are awesome!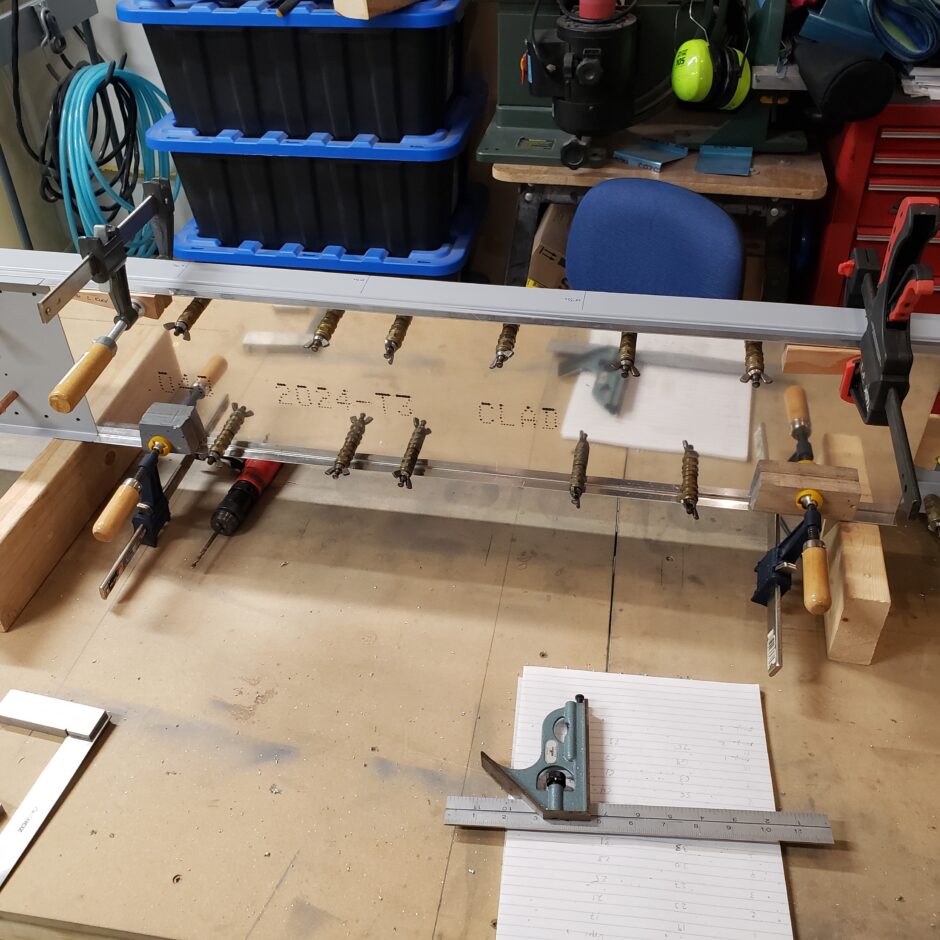 In the photo below, all the spar match drilling is completed.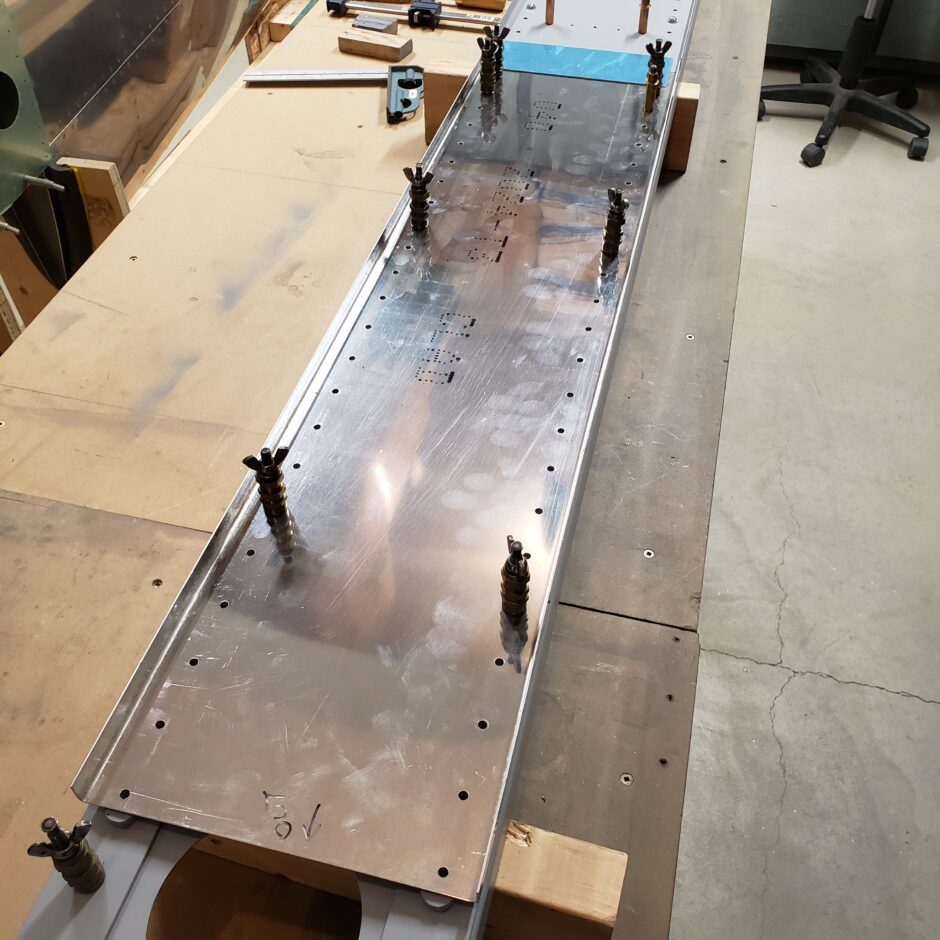 The next step was to drill the fuel tank doubler splice plate, but first I had to start with the rivet pattern layout.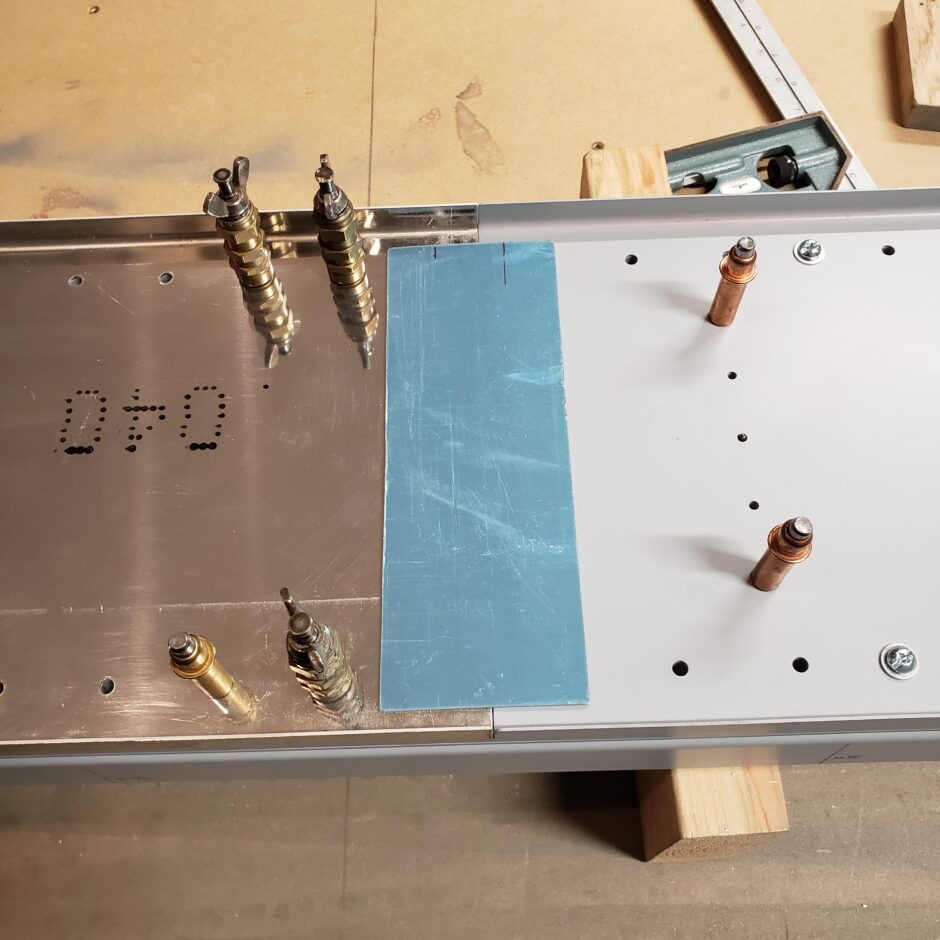 In the image below, you'll see that the rivet pattern layout for the splice plate is done. Now to drill.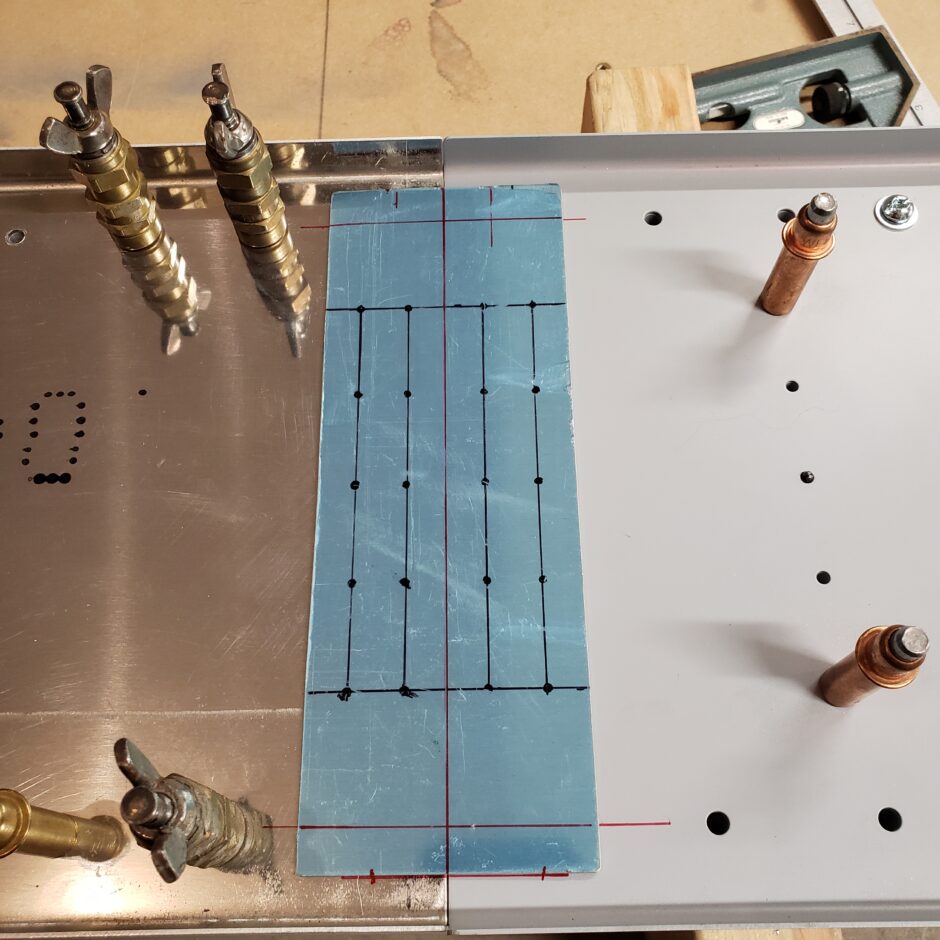 The image below shows the drilled splice plate.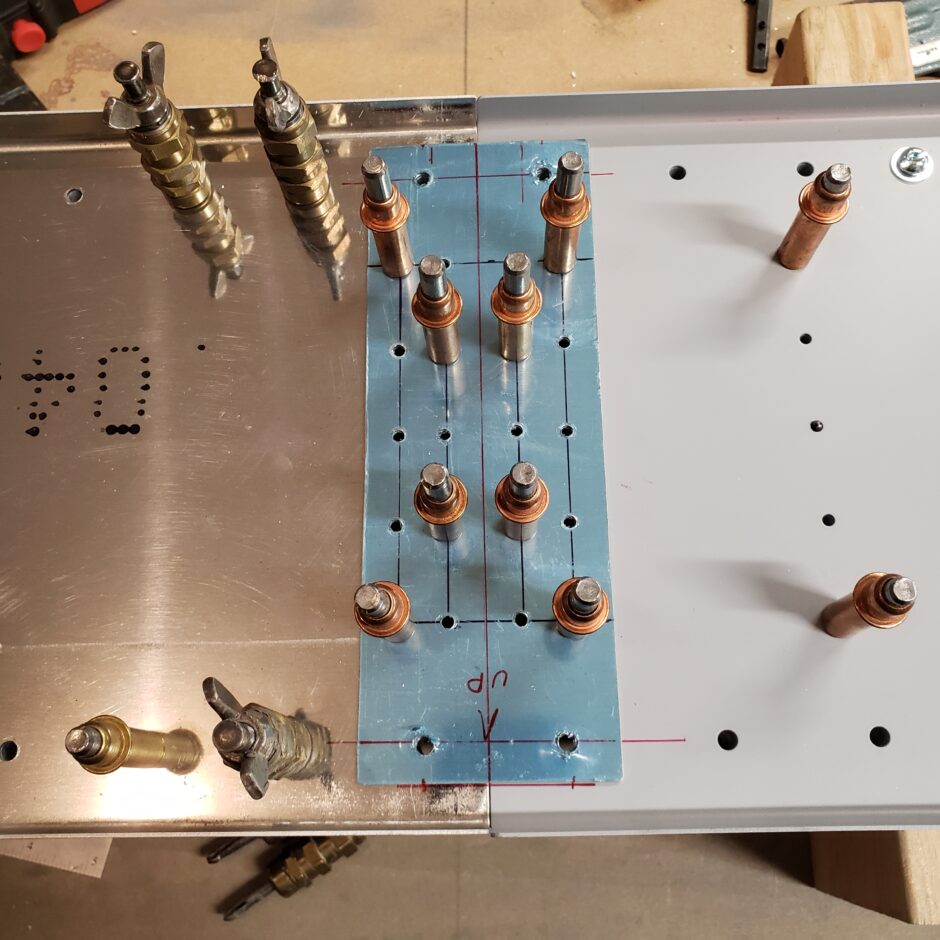 This has been enough work for one night. Please comment. I love to hear from my readers.  Thanks again for coming along for this ride, you make my work worthwhile.