Now that the left wing spar web and beams are primed, I'm going to start working on the spar spacer blocks. These are spacers between the spar cap beams which add rigidity to the spar in the area of the spar web doubler. The spar web doubler on the forward side of the spar in the area that the leading edge fuel tank is mounted.
These spacer blocks (13 of them) all came pre-drilled by Vans with the RV-4 wing kit. They are engraved with each location number and the wing serial number. The engraving is on the rear side of these spacer blocks (the side facing the back side of the spar).
The important part to remember with these spacer blocks (now but more so when riventing) is that you ALWAYS need to keep clecos in them to hold them in place because while riveting, if they get loose and lose their position, it is very unlikely that you'll be able to get it back in position, as this part of the spar is unaccessible when the front spar web doubler is in place…or so says the RV-4 builders manual and I can easily see the validity of this comment.
In the picture below you can see all of the spacer blocks clecoed to the spar web doubler.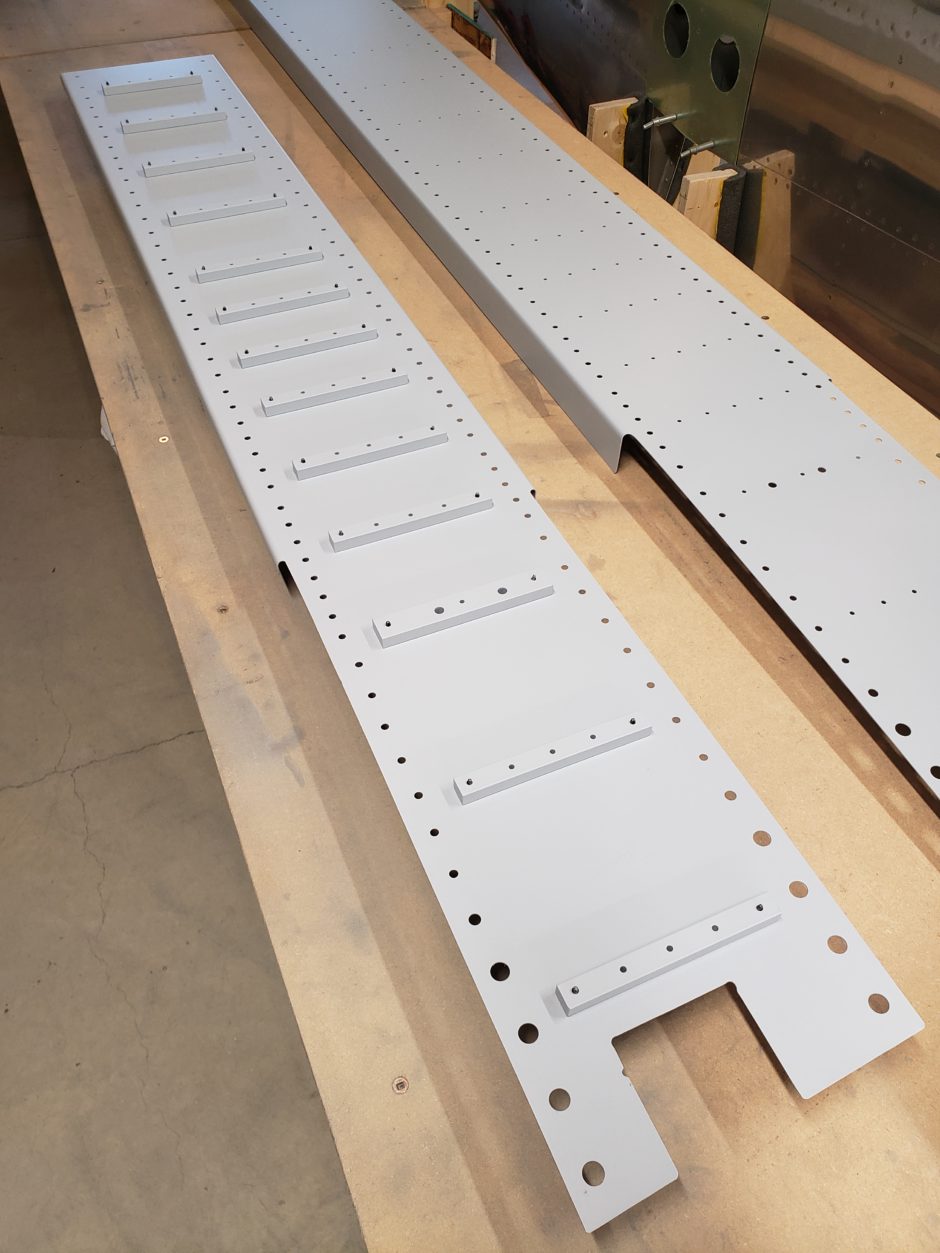 The first 3 inboard spacer blocks (#1 – 3) need to be double countersunk because these first 3 locations need to be able to fit through the F-404 bulkhead. Additionally, the spar web and spar web doubler both need to be dimpled to sit flush against the spacer blocks.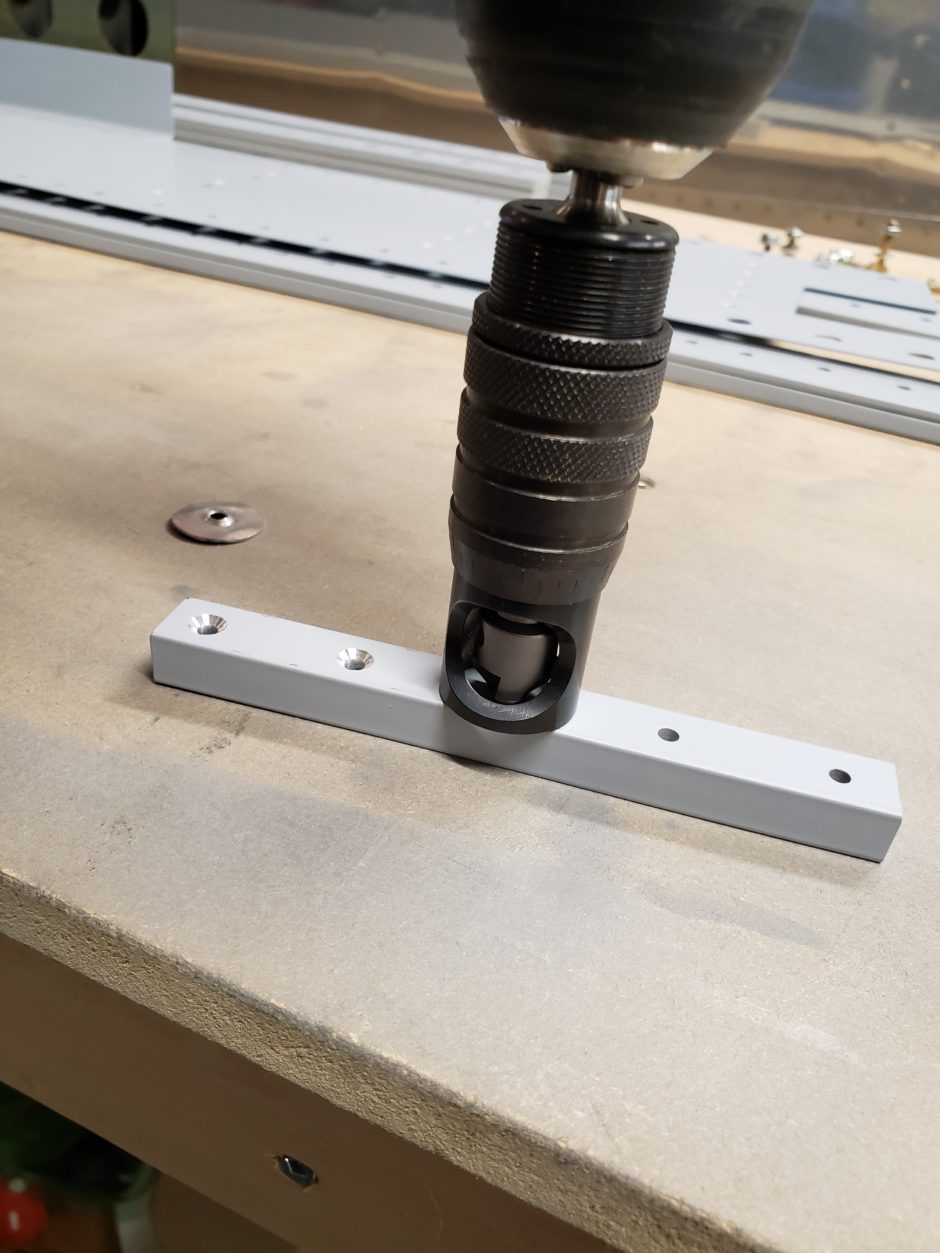 I countersunk these first three spacer blocks using a cagged countersink. In the image below, you can faintly see the engraving of the spar serial number and spacer block identification numbers of block 2 and 3.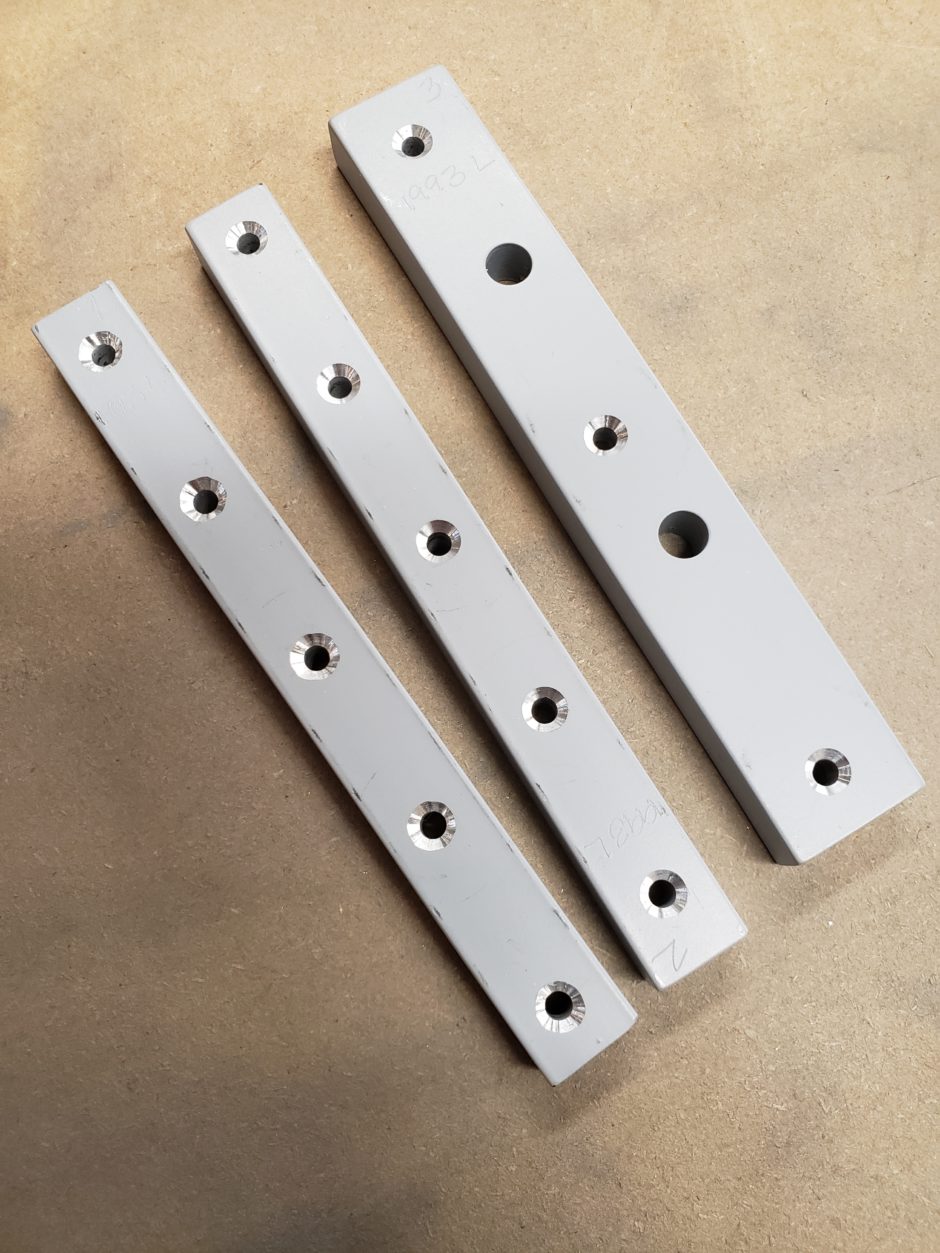 Please comment. I love to hear from my readers.  Thanks again for coming along for this ride, you make my work worthwhile.