Today I progressed with working on the rear spar attach flanges and I also got a chance to try out my new bandsaw.
New Bandsaw
For the bandsaw, it is a Milwaukee corded hand-held metal cutting band saw. As a tool on its own, it's not the most practical for using in building an airplane, however, when you get a tabletop adapter stand for it, the possibilites totally open up. After the first few uses, I'm absolutely in love with this tool. It will definitely see regular use here in my garage … in the F1 Rocket Hangar.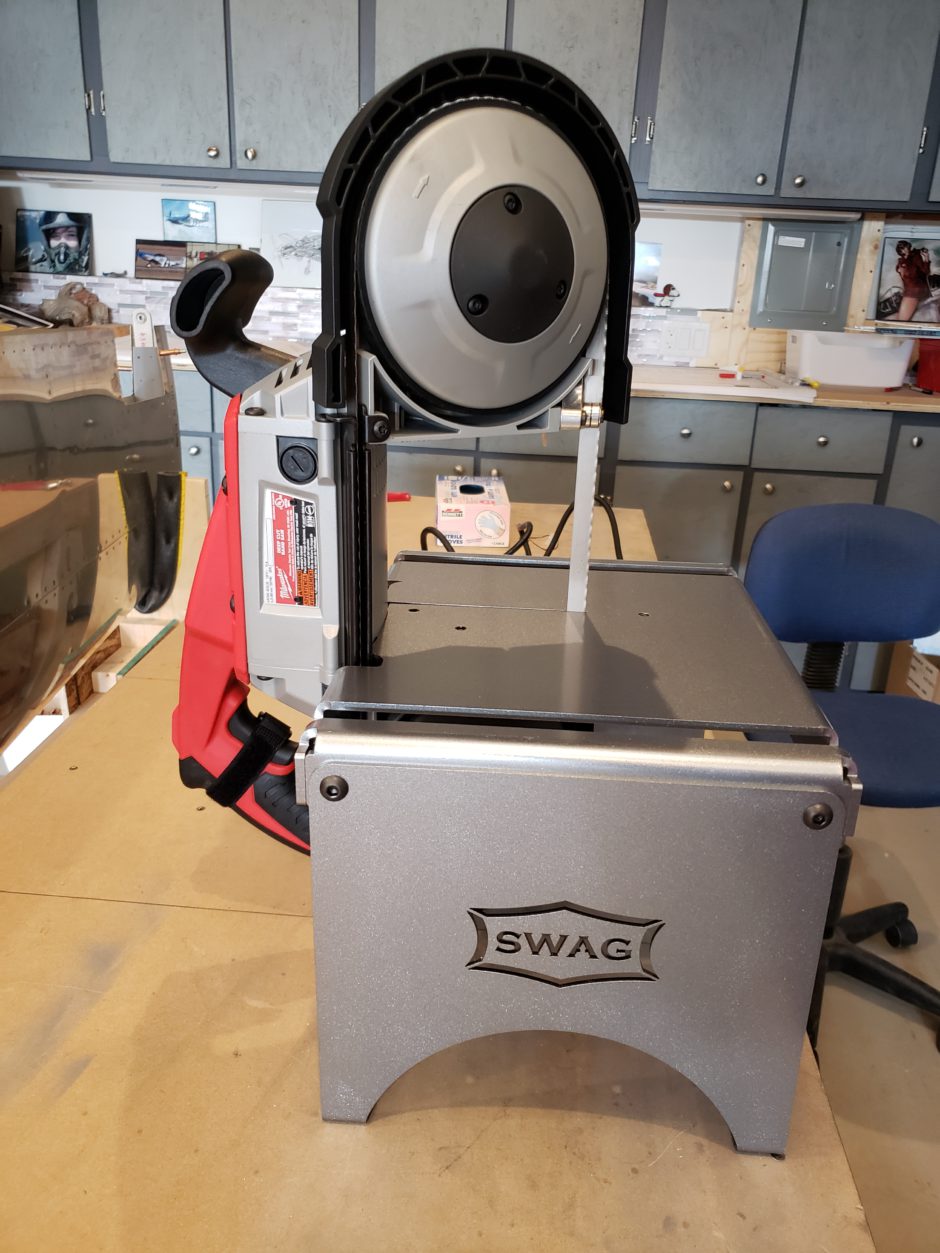 The adapter table called a Porta-Saw Stand is from the company Swag Offroad. It wasn't cheap to buy, but worth every penny! They have several videos on YouTube that demonstrate how awesome this tool is.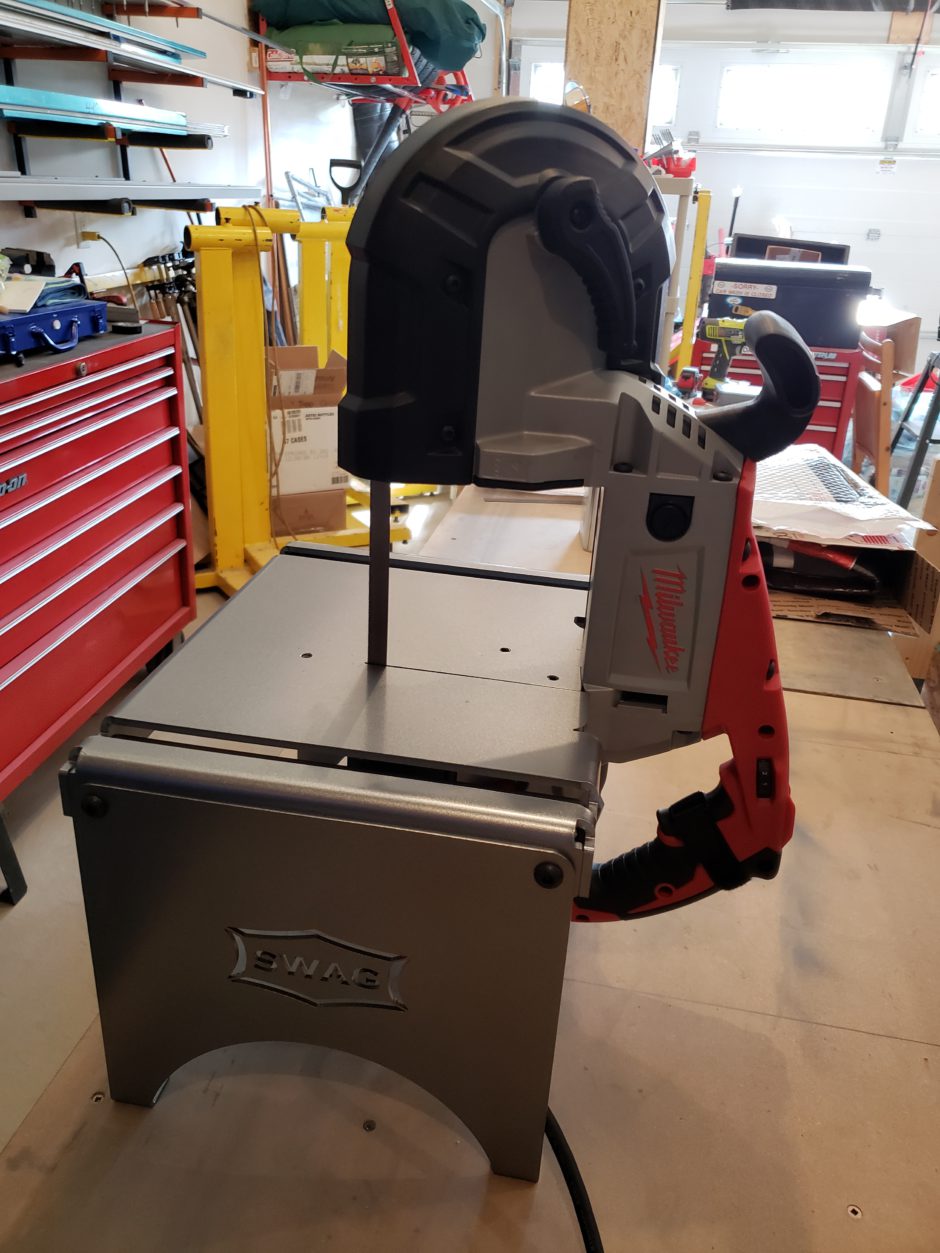 W-407D Doubler
Making the W-407D spar doublers is pretty straight forward. However, saying that, didn't prevent me from screwing up. As I was probably all excited to cut the doublers on my new saw, I didn't follow one of the cardinal rules about building stuff…measure twice – cut once!
Like I said, the layout of the doubler is very straight forward, and so is the cutting. So that's what I did.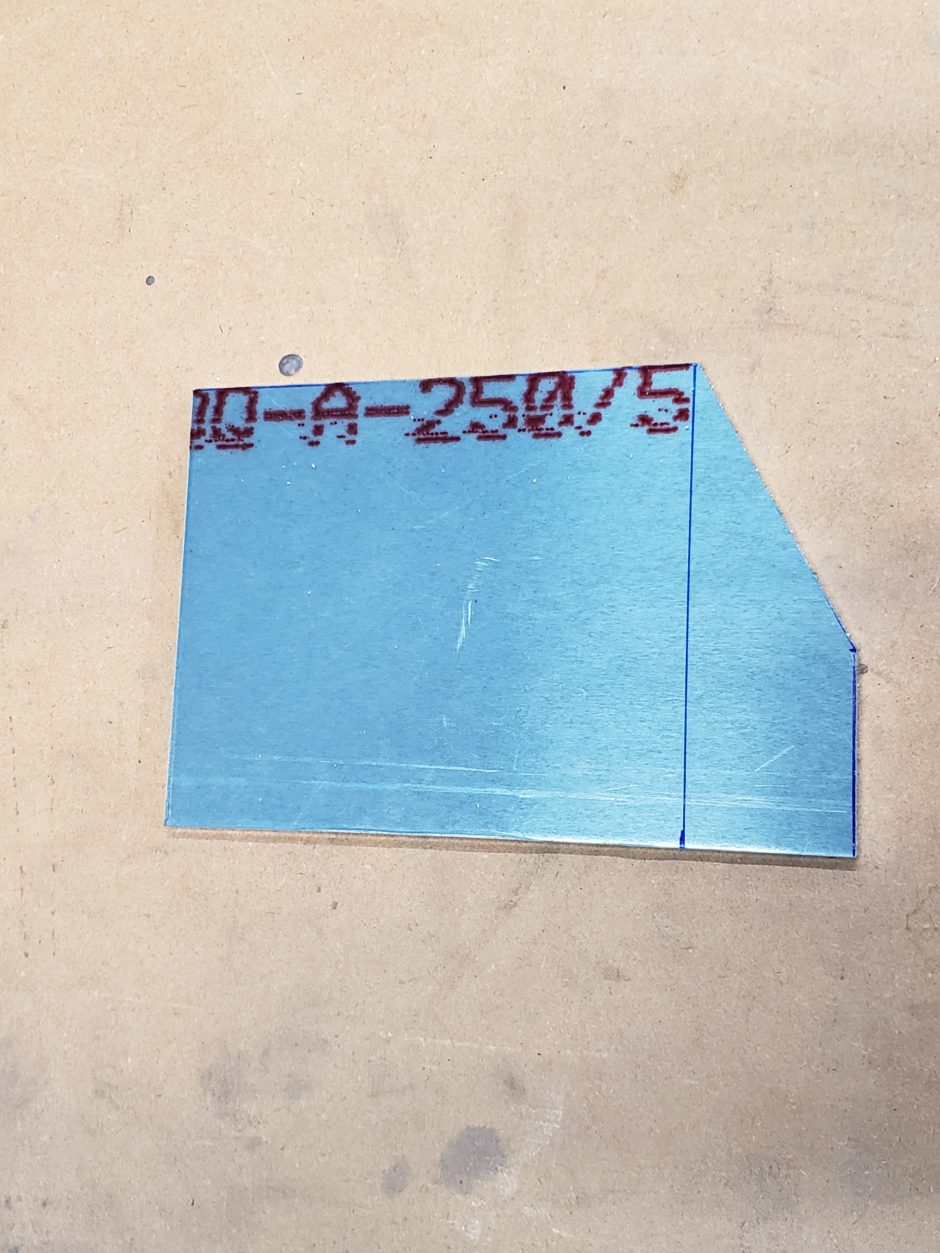 Then after it was cut and I'm holding it against the plans, I realized that all was not right because the shape of the doubler was quite different than that of the plans. After redoing the layout, I quickly saw the error in my ways. Not a big deal to fix, and more cutting on the new saw!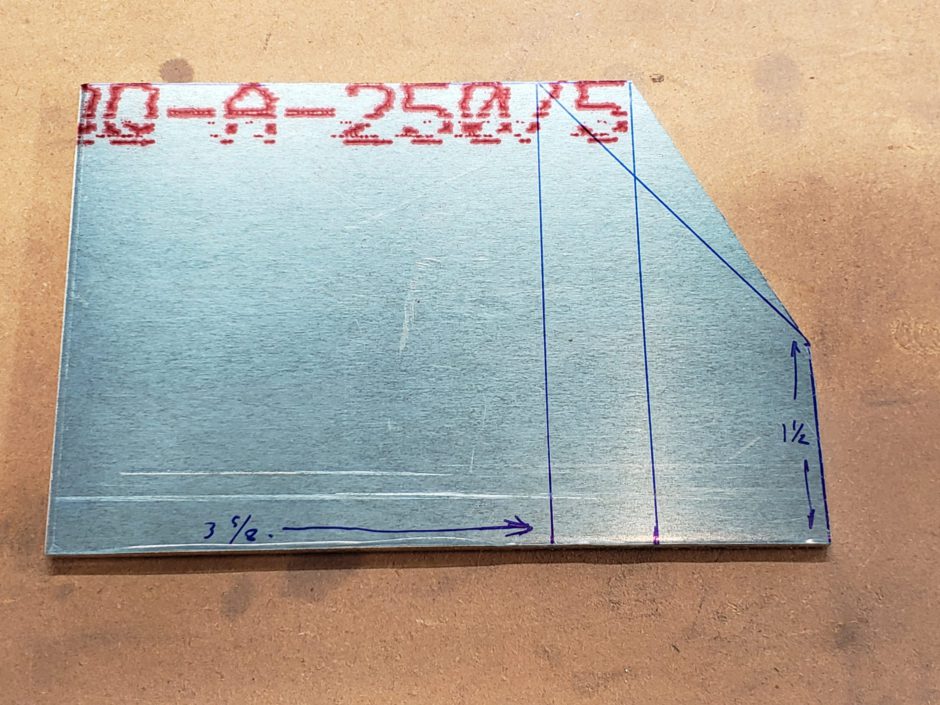 In the image below, the first of the two doublers is now cut to size.
That's all for today. As always please comment. I love to hear from my readers.  Thanks again for coming along for this ride, you make my work worthwhile.