Today I got started on the right main wing spar. As previously discussed on the left spar, the first thing to do is to locate all of the important items (front, back, inboard, outboard, etc…)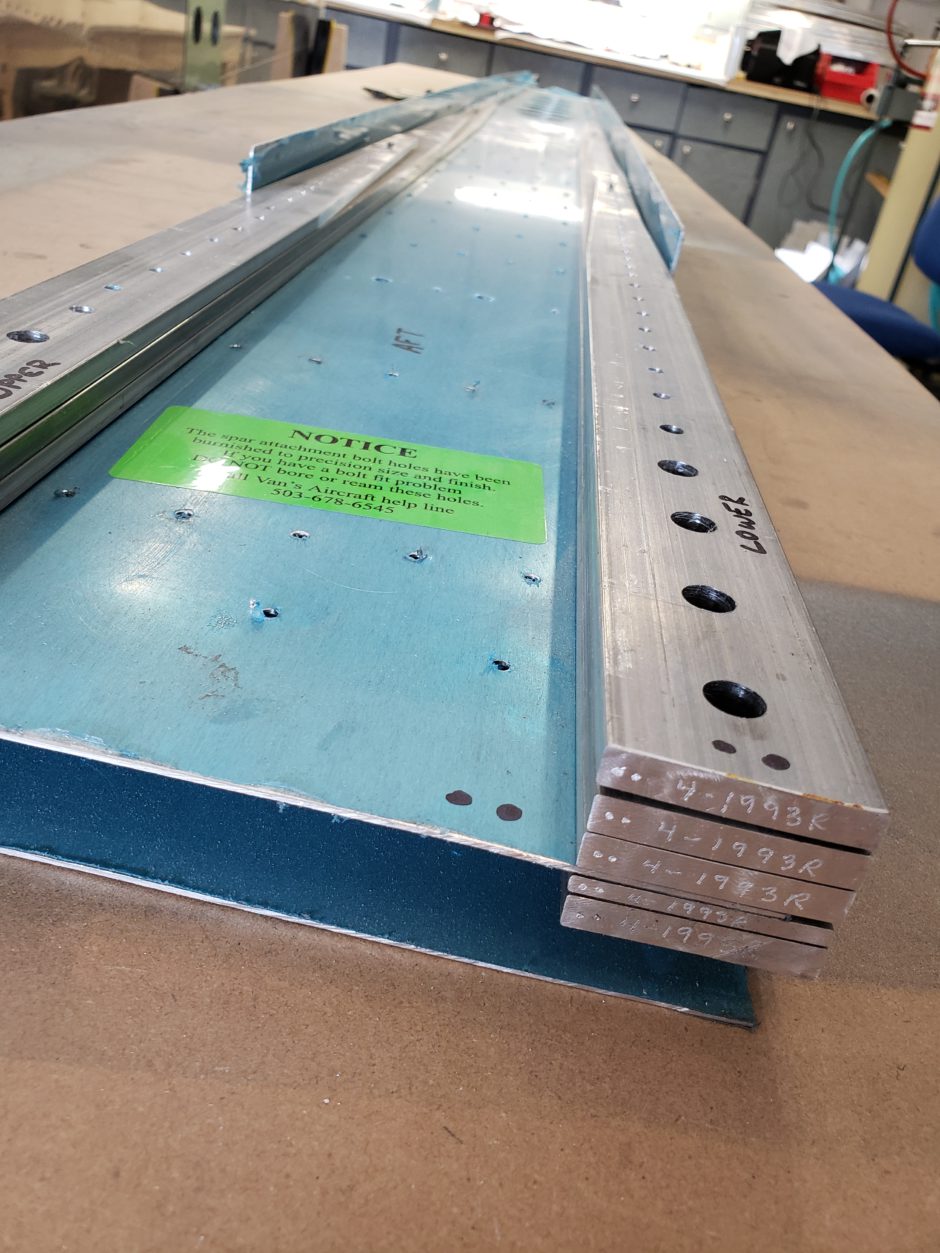 Then I disassembled the spar into all the individual parts so that I can proceed with the mods, deburring and prepwork for priming.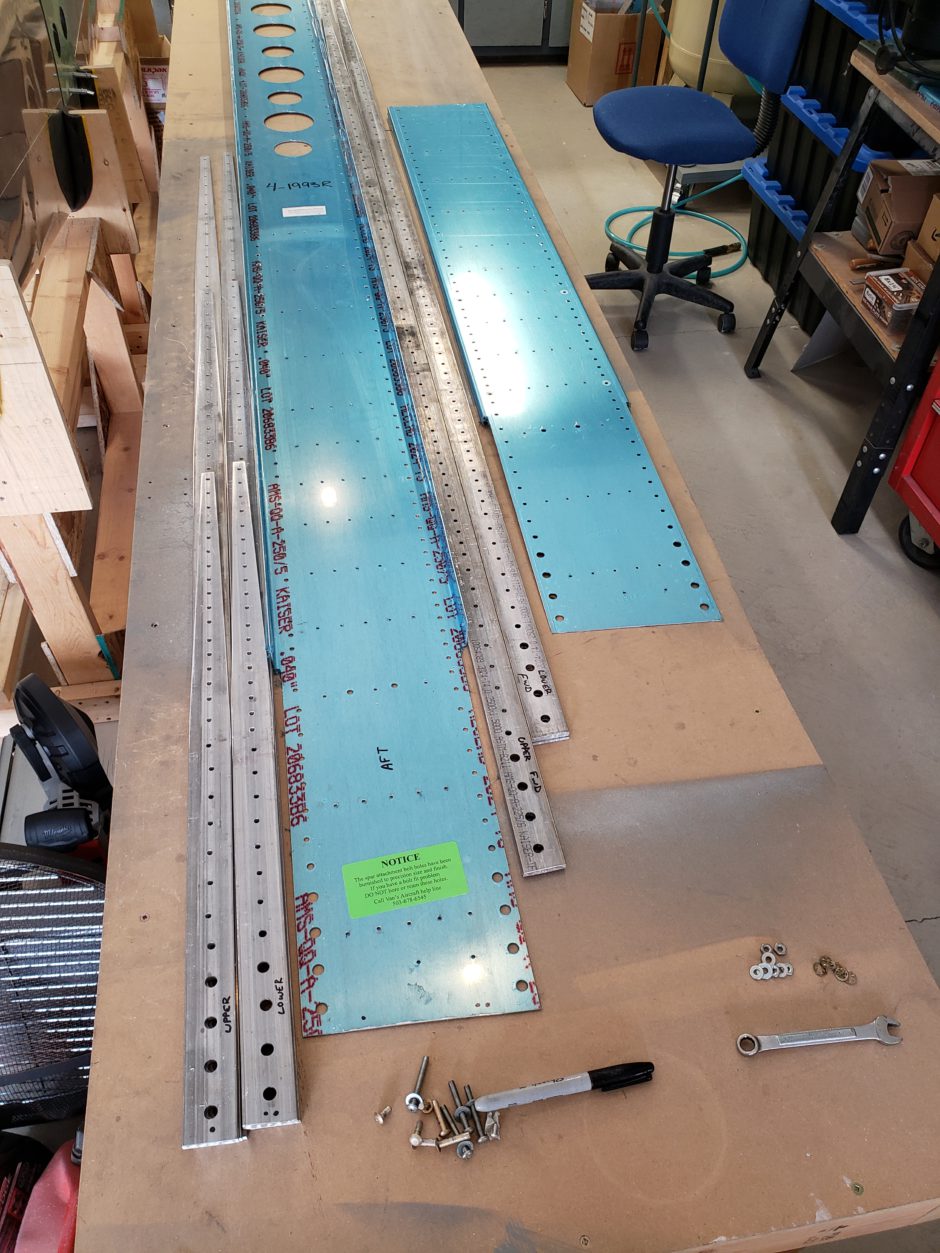 Next I proceeded to trim the spar web as required to modify the spar into the Sport Wing.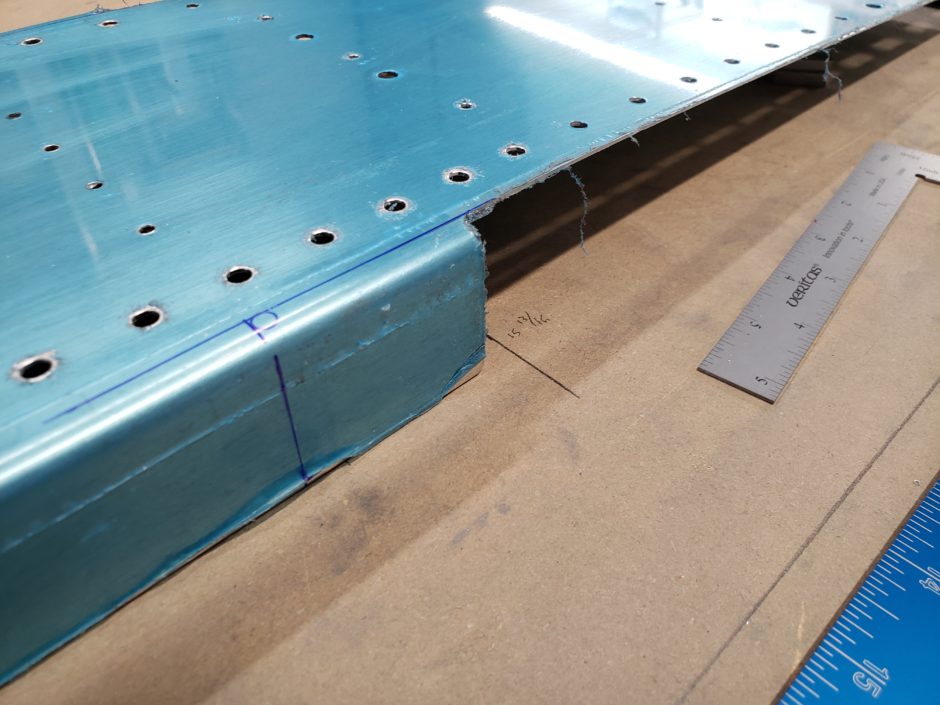 Below is an image of trimming the spar web for the shorter length of the Sport Wing.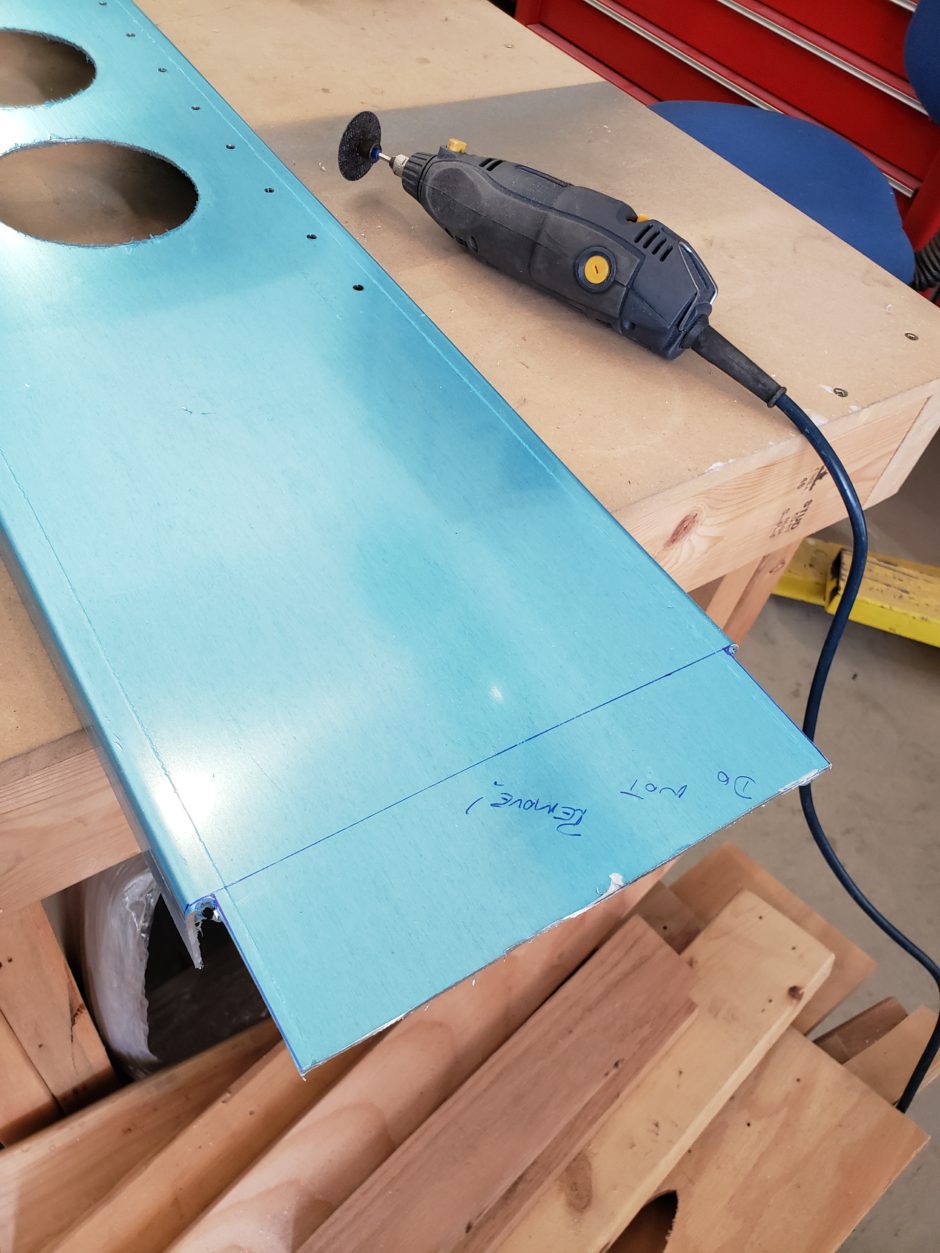 Below is one area that I screwed up… D'oh! I don't know what I was measuring but it certainly was not correct. I totally didn't realize the error in my ways until I placed the spar web doubler over top the main spar web.
Not much I can do about this now. It's going to be okay, just not pretty. I trimmed the upper side of the cutout to match the other.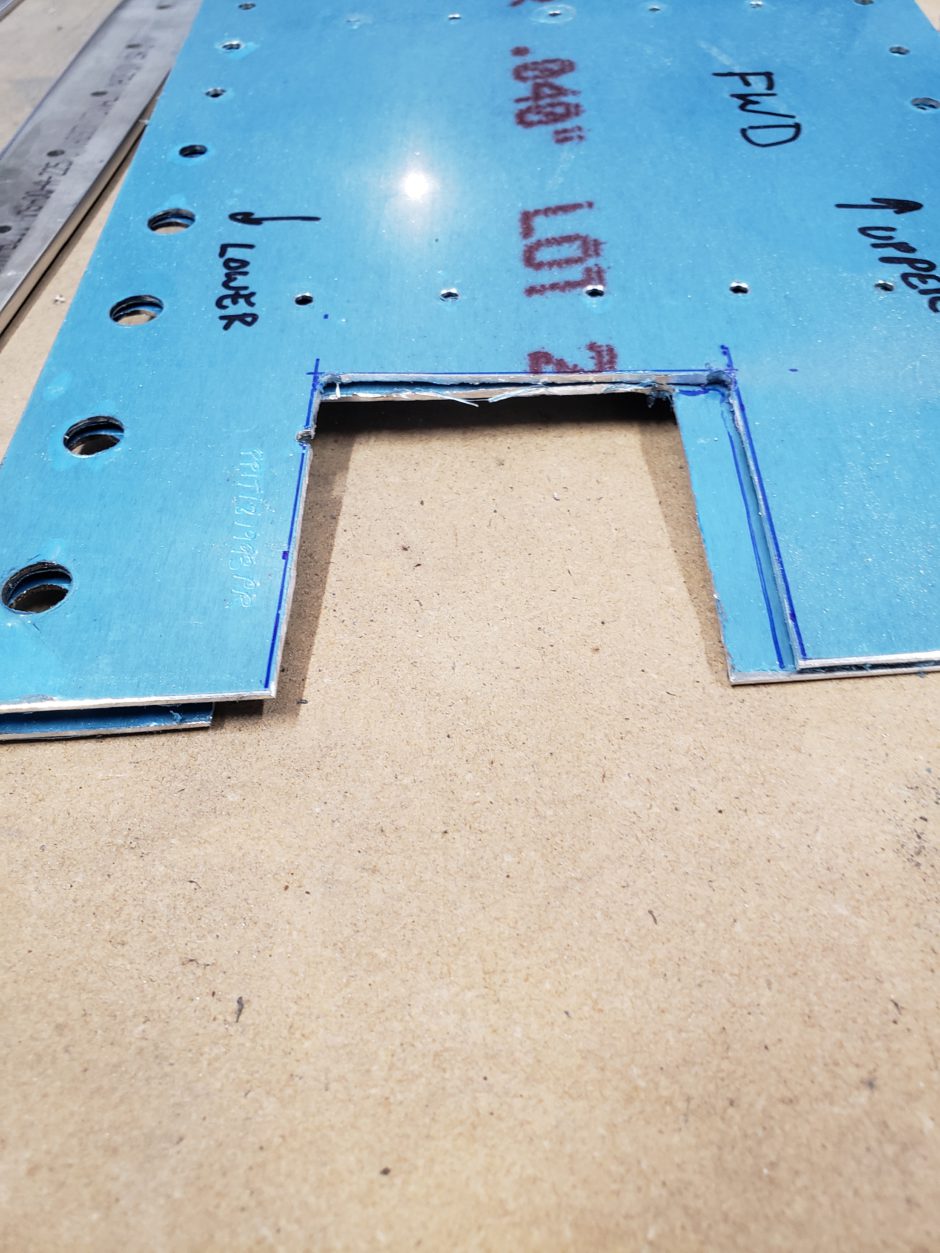 Below is an image of scotchbriting and surface prep of the spar flange beams.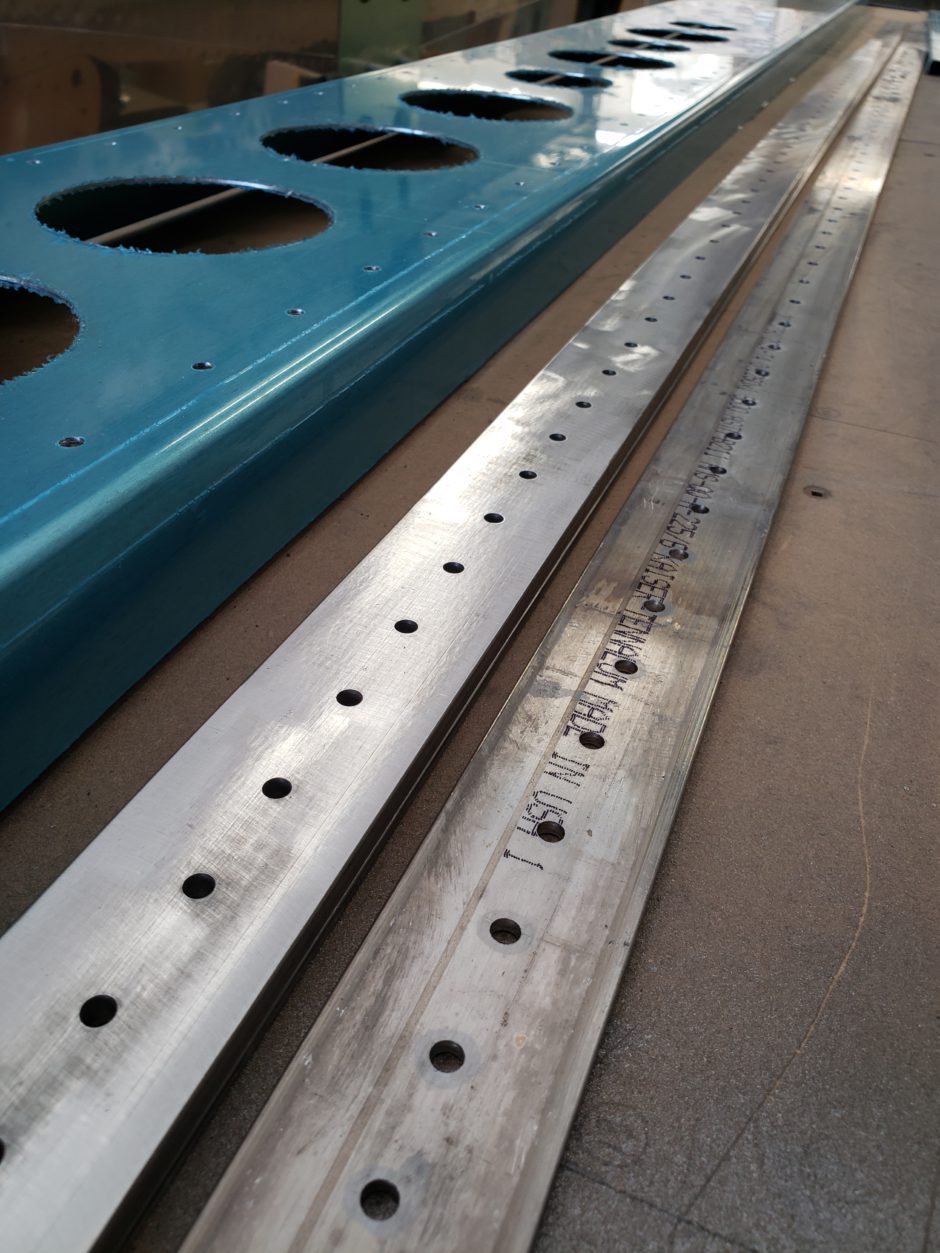 Getting closer to priming. Just a bit more surface prep to go.
Below is the spar web beam all laid out and ready for primer.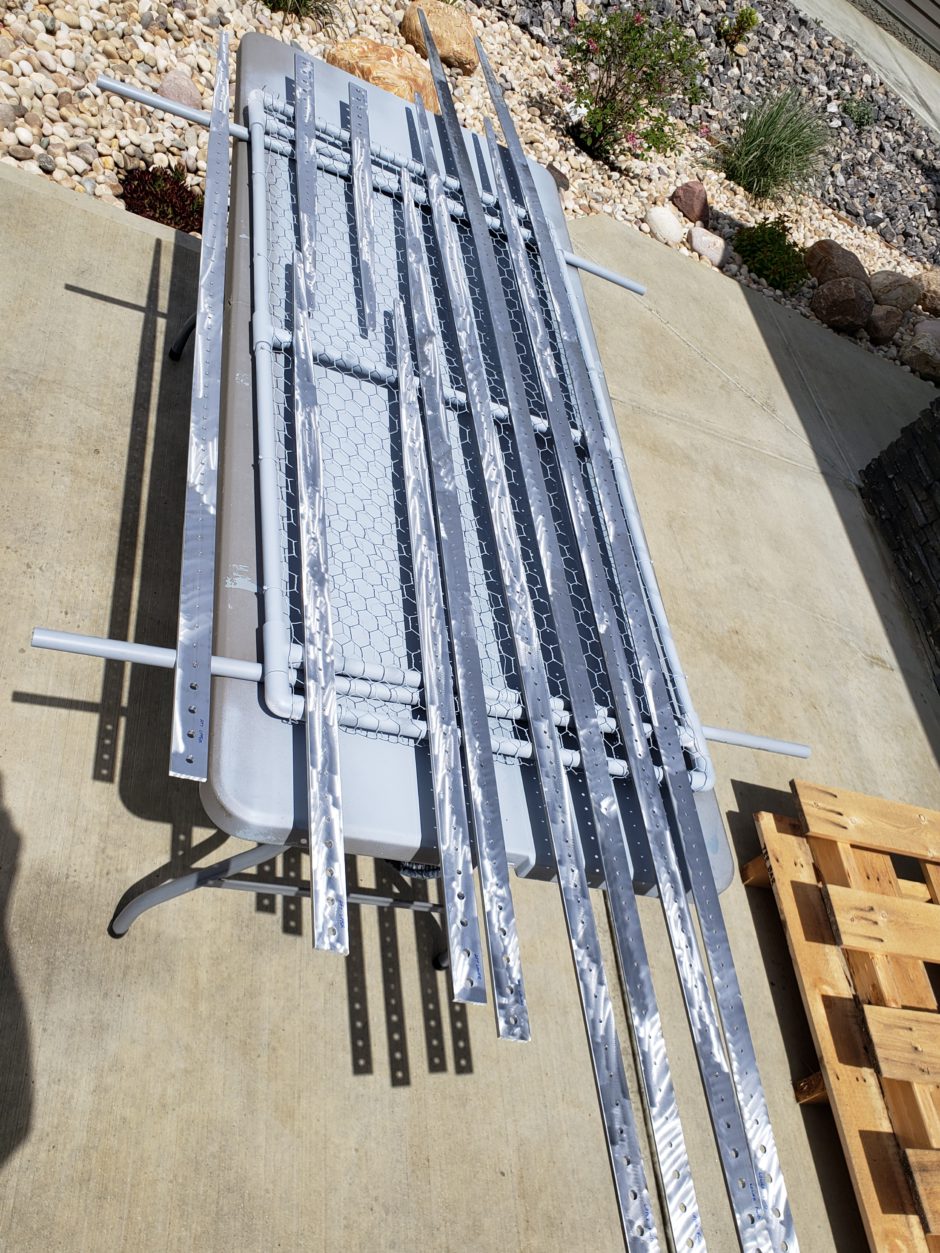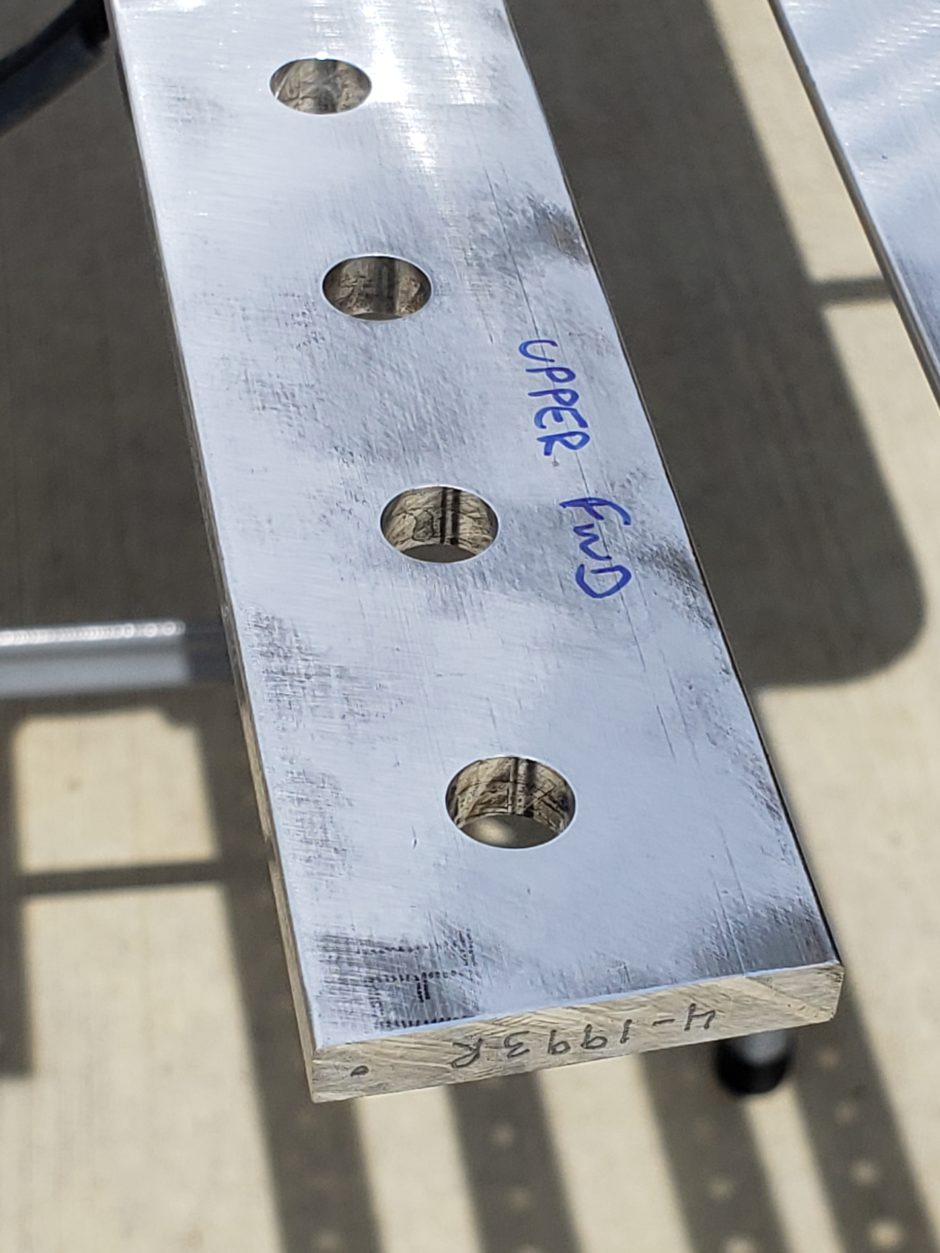 Please comment. I love to hear from my readers.  Thanks again for coming along for this ride, you make my work worthwhile.