This evening, I started with removing the plastic film from the rudder in the areas where the stiffeners will be riveted.  The reason for this is because I only want to add primer where I have mating surfaces. The remainder of the rudder skin will be protected by the blue film until the final assembly. At which time, the film is removed and the pure aluminum coating of the aluminum  will be sufficient for ongoing corrosion protection.
For removing the blue film, I find using a soldering gun and ruler works the best.
The finished product for this evening.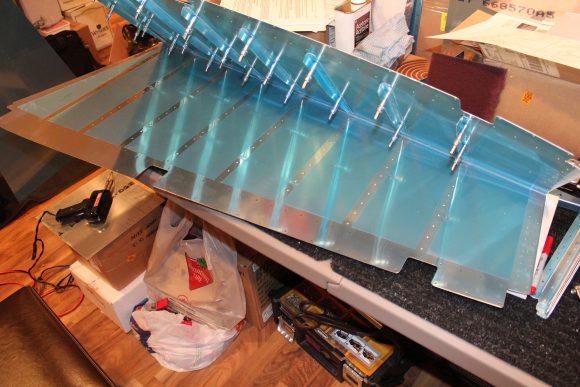 Please comment, I love to hear from my readers.  Thanks again for coming along for this ride, you make my work worthwhile.