Today I spent some time working on the rudder.  This is one of the F1 Rocket mods needed to strengthen the standard RV-8 rudder. The mod is to add a beefy aluminum angle which is made from 6061-T6, 1 1/2 inch by 2 inch angle, 0.125 inch thick.
Here is a diagram of the stiffener angle location.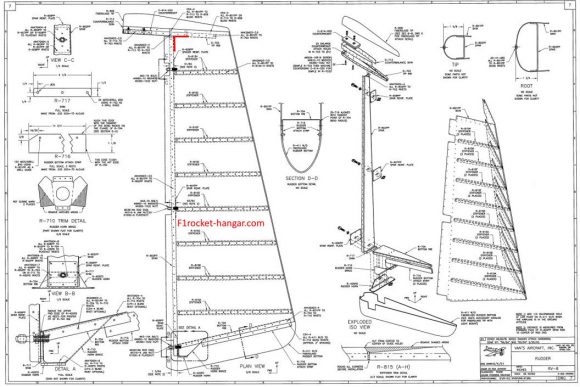 In the picture below I have the piece of angle cut and fitted.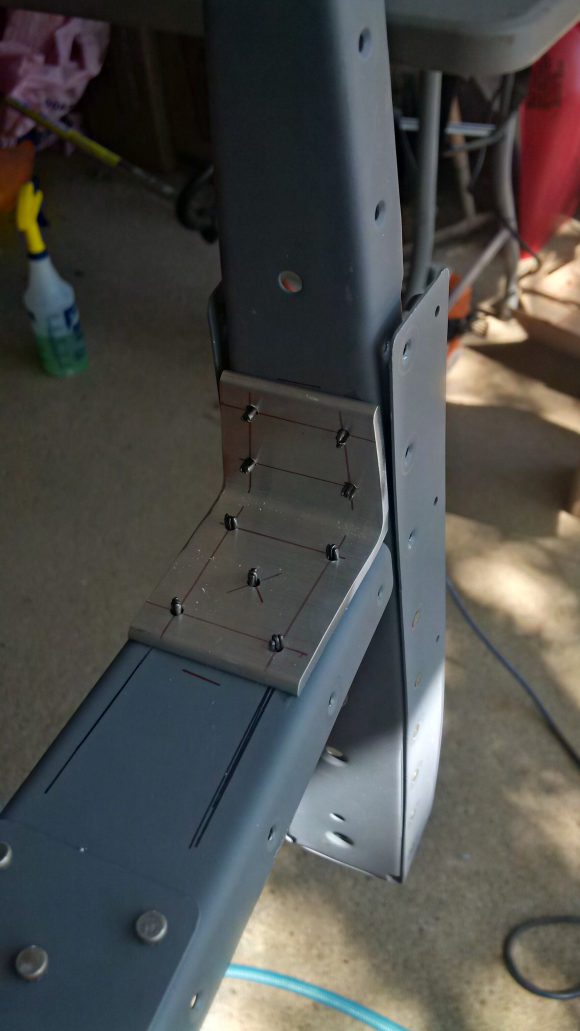 The layout for this isn't too bad.  Just watch your edge distances.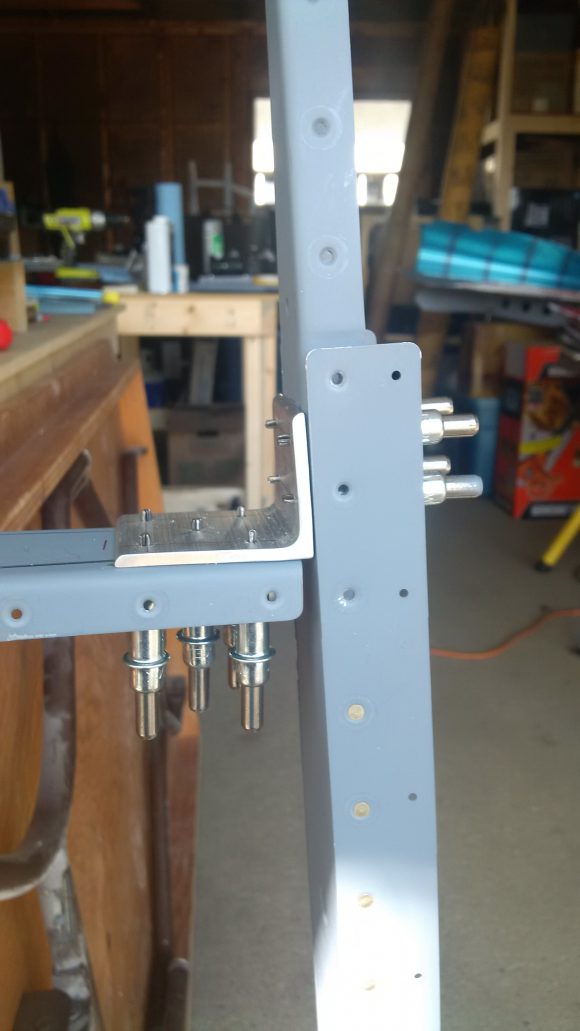 The -3 clecos are in place to temporarily hold everything.  These will be drilled out to eventually accept -4 rivets in the final assembly.
Please comment, I love to hear from my readers.  Thanks again for coming along for this ride, you make my work worthwhile.