Today I was busy with getting the stiffeners prepped, cleaned and primed.
In the picture below, I have the stiffeners already prepped with scotchbrite and all the holes deburred.
I clean the parts with acetone prior to adding the primer.
Primer applied.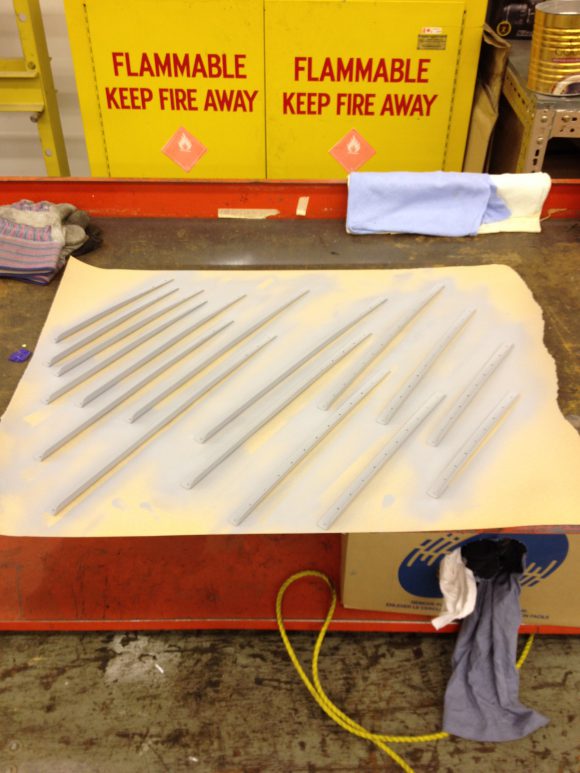 Please comment, I love to hear from my readers.  Thanks again for coming along for this ride, you make my work worthwhile.