This evening I moved on to the rudder and started with cutting out the rudder stiffeners.  The stiffeners are cut from several pieces of bent aluminum angle. The plans are pretty easy to understand with here to mark the layout and where to do the cutting.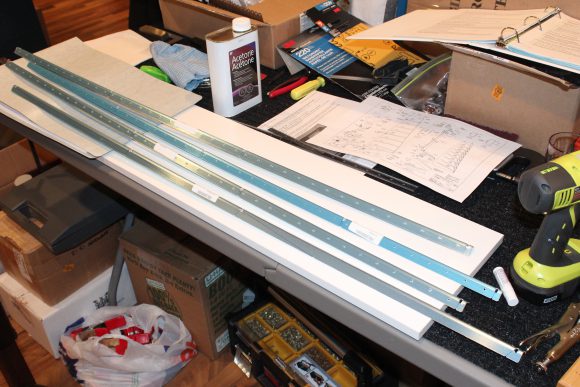 In the picture below, you can see the layout and trim lines for the stiffeners.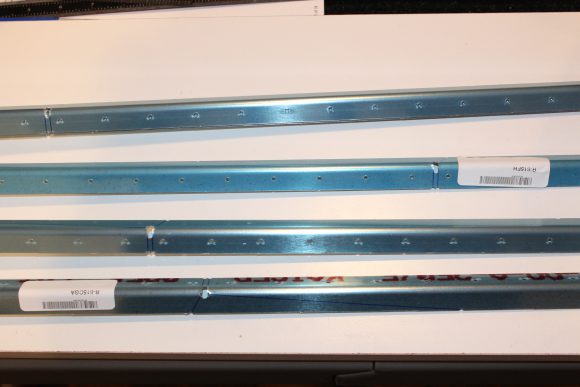 And just to prove that I'm actually doing the work, I attempted to take an action shot. It's not so easy trying to get your SLR camera balanced long enough to get the shot.  It's not perfect, but close enough for documenting my involvement in the build.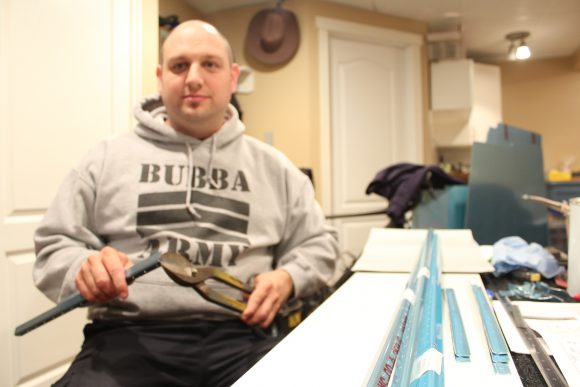 All rib stiffeners cut out.  There are lots of sharp edges here and they will all be taken down and rounded on the 3M Scotchbrite wheel.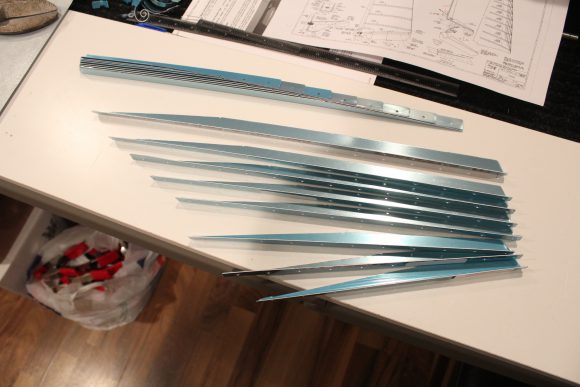 For trimming I found my large hand shears worked really well. You will also have a nice little pile of scrap metal that you trim off while cutting out the stiffeners.
A little story about these…they are probably older than I am.  My grandpa used to be a metal fabricator and after he retired he gave them to me to add to my aircraft maintenance tool kit. It makes him proud when I use them.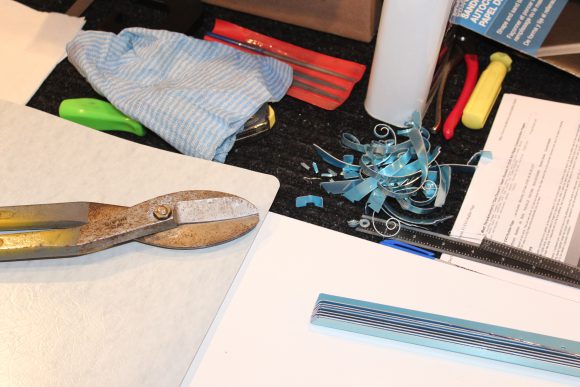 Please comment, I love to hear from my readers.  Thanks again for coming along for this ride, you make my work worthwhile.