Today I have a little bit of final drilling to do before I can prep and prime the vertical fin structure.  All the holes need to be drilled to the final #40 size.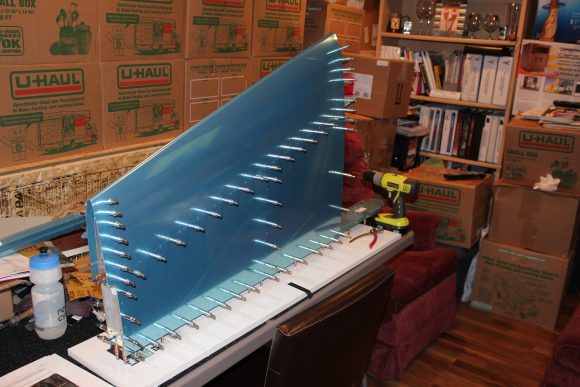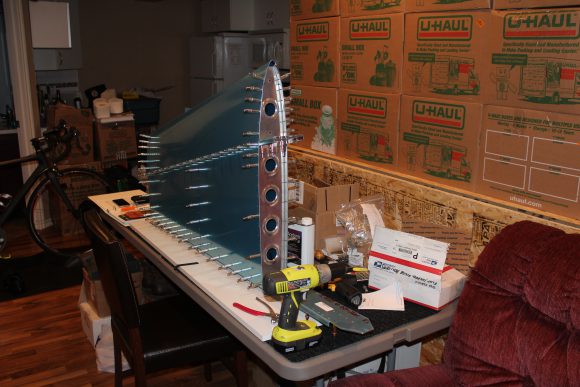 VS-705 Nose Rib
With the vertical fin outer skin cleco'd on the fin frame assembly, I noticed that the skin didn't sit so well against the leading edge of the VS-705 nose rib (as shown in the picture below).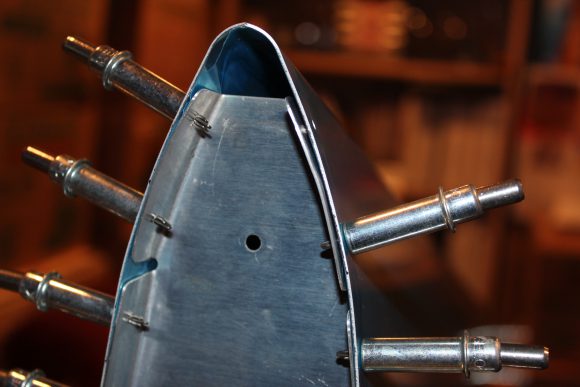 Before completing the final drilling of the forward most hole (which is undrilled from Van's) I first wanted to get the skin and rib sitting tightly against one another. I did this by using lots of cleco clamps.  This method worked really well.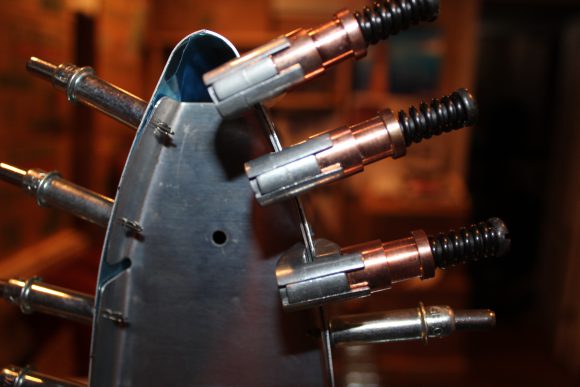 With everything clamped in place it was easy to drill the last hole.
Prep and Priming
My next task of the day was to rough-up, clean and prime all the vertical fin ribs, spars and doublers.
Once the prep work was accomplished, I sprayed the primer and ended up with really nice results.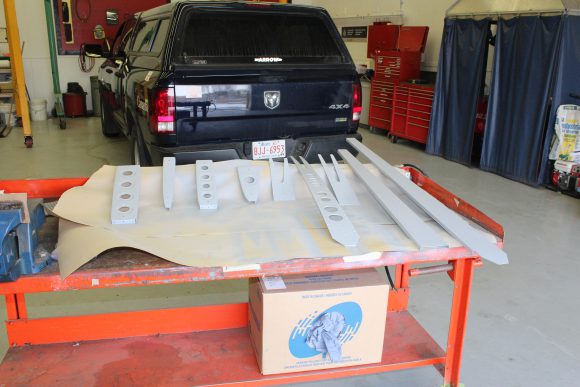 Please comment, I love to hear from my readers.  Thanks again for coming along for this ride, you make my work worthwhile.