Another F1 Rocket modification to be accomplished is adding additional reinforcing plates to the vertical fin spar hinge attach points (in the top and mid locations).
The additional plate at the upper fin location is made from 2024-T3, 0.063″ material and trimmed to be large enough to pick up all the rivet holes of the two VS-412PP hinge brackets.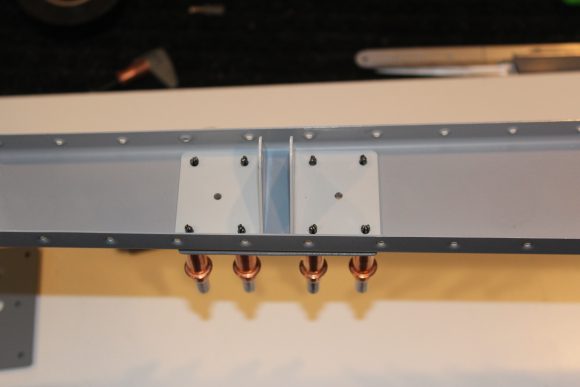 On the forward side of the spar, in the picture below, you can see how the reinforcing plate has picked up on all the VS-412PP Hinge Bracket rivets.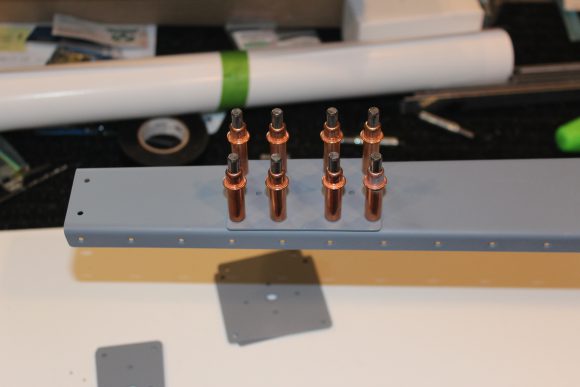 Vertical Fin – Center Hinge
For the center hinge reinforcing plate, you need to make the plate large enough to pick up on the next rivets, extending above and below the VS-411PP hinge brackets.  In the picture below, you can see this identified by the cleco's on the bottom side (technically forward side).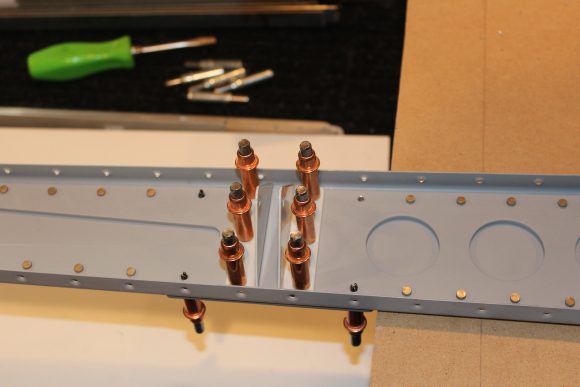 In the next picture, you can clearly see the F1 mod reinforcing plate.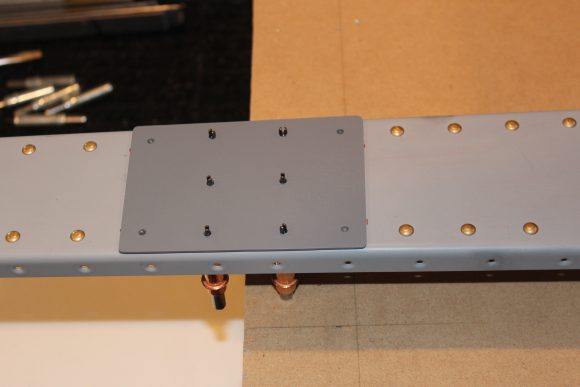 Please comment,
I love to hear from my readers.  Thanks again for coming along for this ride, you make my work worthwhile.