Tonight I was able to start riveting the vertical stabilizer (VS). I began by getting the frame clecoed together.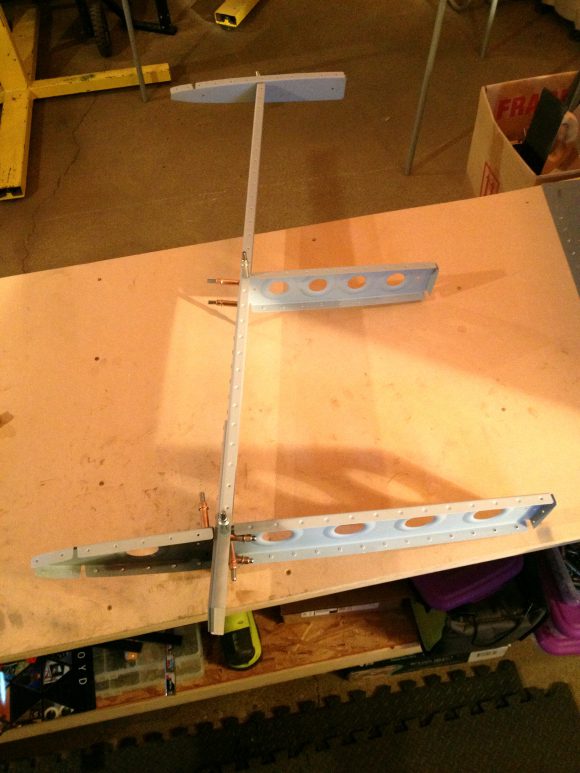 Here is a close-up shot of the root ribs and spar junction.
This next picture is of the VS skin dimpled.  You will note the location of the additional stiffeners added as part of the F1 Rocket modifications. This is to help stiffen the skins and prevent oil canning.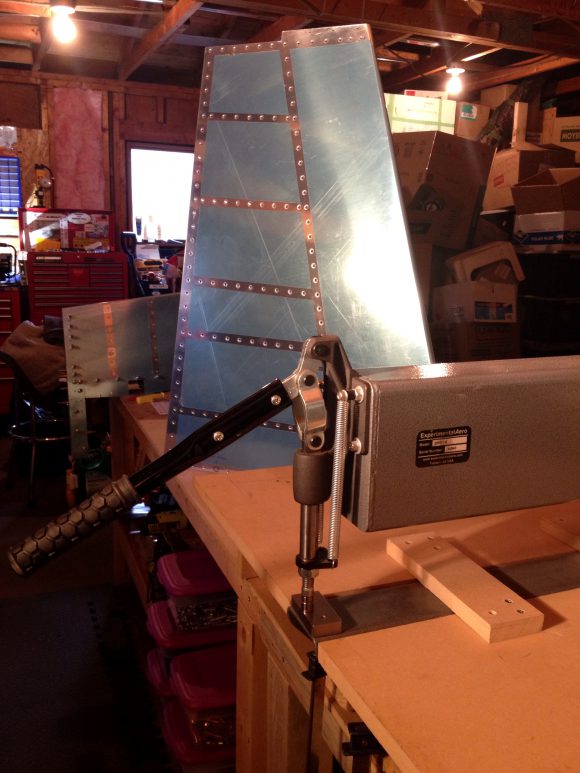 The next two pictures are while riveting the stiffeners to the skin.  This was accomplished with back riveting.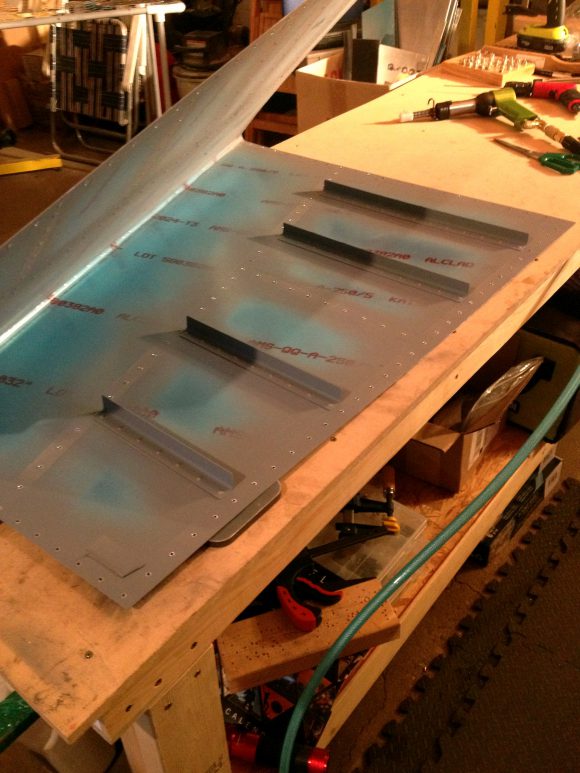 Once the stiffeners were riveted on, the skin was clecoed onto the VS framework.
There were no issues while riveting the skin on. The RV-8 building instructions were clear and easy to follow. Below is an internal shot of the VS in which you can note the additional stiffeners. If I didn't mention it before, these stiffeners are made from 3/4 x 3/4 x 0.040, 2024-T3.
(Sorry about the grainy photos, they are from my iPhone or as I like to call it…iJunk. It'll be a few months yet before I can get rid of this phone and move on to a nice Samsung…or something non-apple.)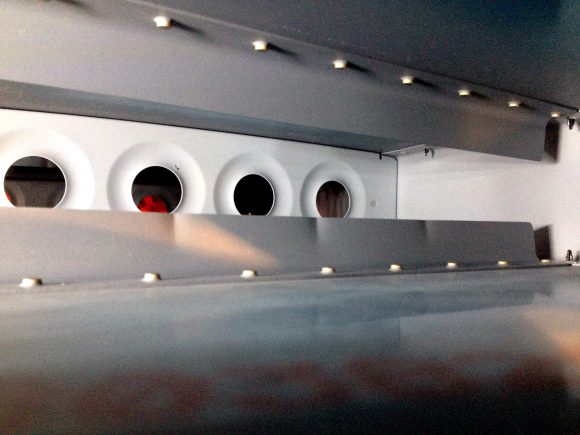 And what building session wouldn't be complete without a selfie to show that I'm actually building this airplane!
Please comment, I love to hear from my readers.  Thanks again for coming along for this ride, you make my work worthwhile.