Not a lot of pictures today but there was lots of elbow grease used in the prep of the VS-808PP vertical fin rear spar doubler.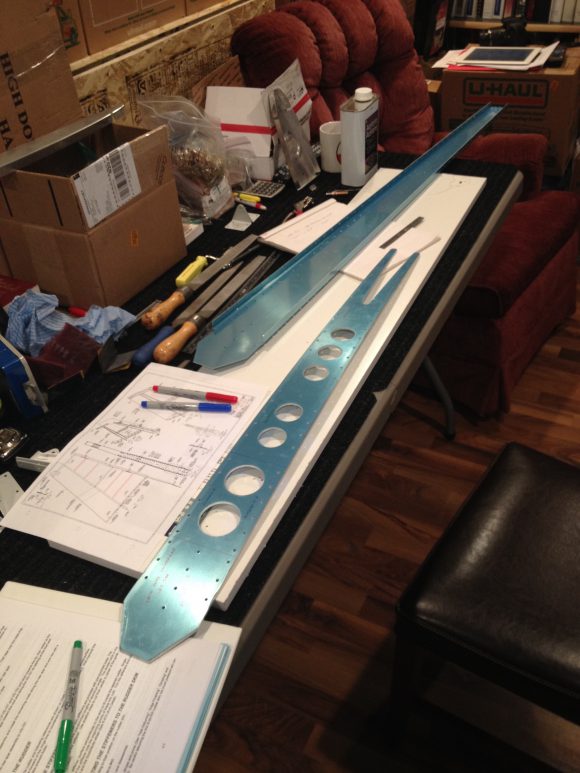 Lots of filing, sanding and rubbing with emery cloth and scotchbrite while I break the edges and remove any tooling marks on the VS-808PP spar doubler.
Please comment, I love to hear from my readers.  Thanks again for coming along for this ride, you make my work worthwhile.