Today, I got the wing spars out on the workbench and I started to identify the orientation (upper/lower/fore/aft). As the wing spars were built in the Van's factory jigs, all the holes are predrilled and some are even reamed for close tolerance bolts. Since the spar has comes with all this work accomplished, each piece has been identified to help ensure that you will be able to reassemble everything in the correct order.
Factory Identification of Components
The Van's RV-4 wing assembly instructions for the wing spars have a section titled "Factory Identification of Components". This section says the spar serial number and 'L' or 'R' is engraved on the spar web and flange strips; the single dot marks the bottom and the double dot marks the top.
dfadf
I started by identifying the spar web and flange strips with the dots as appropriate with the engraved marks. Remember, as stated above, "One dot marks the bottom and two dots marks the top." As shown in the image below, I'm convinced that my spar has been marked opposite, with one dot on the upper side and two dots on the lower side. I have this orientation because the spar root is cut on an angle to account for the wing dihedral.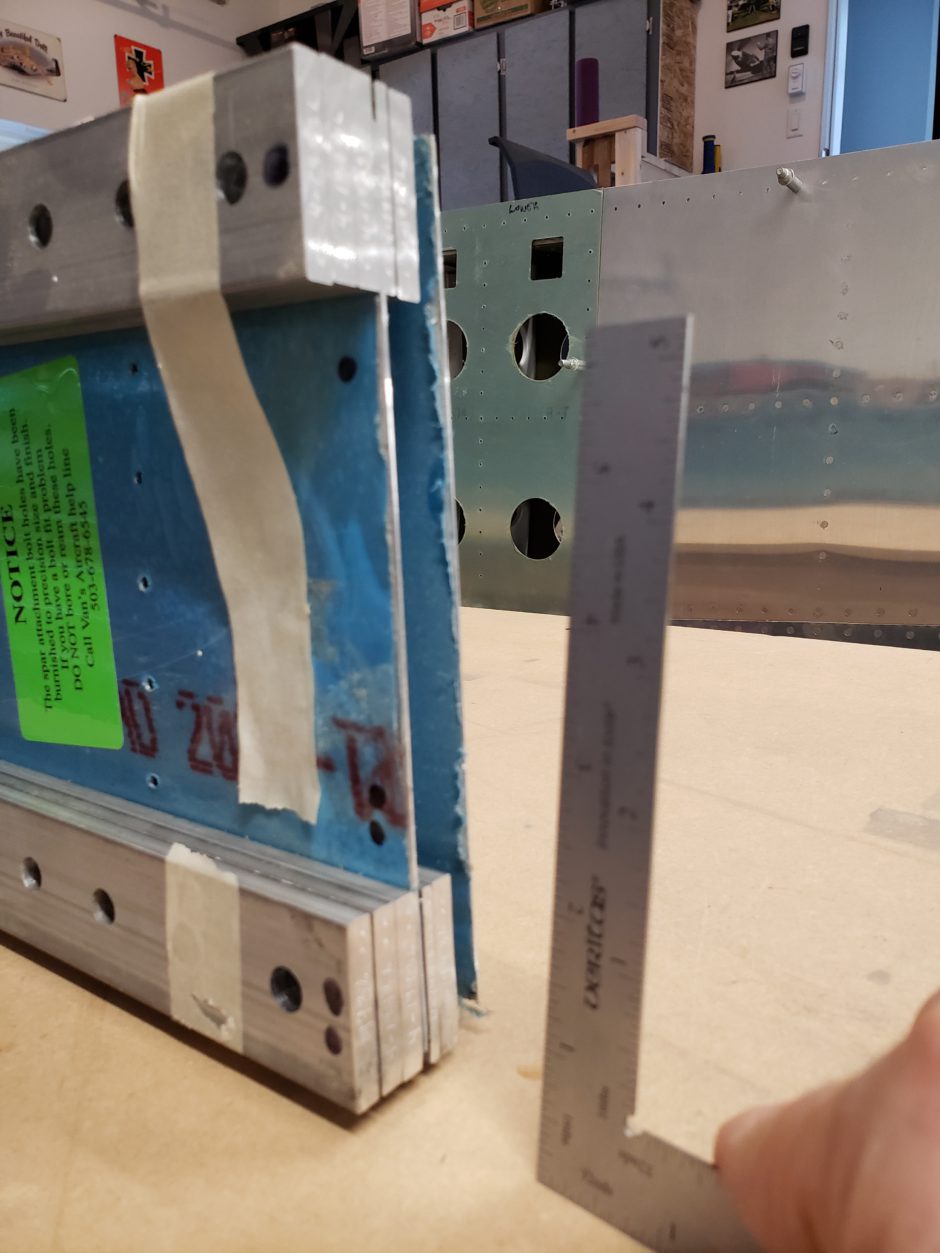 I ended up sending an email to Vince at F1 Aircraft to get his thoughts and basically he said to match up what I have to the plans and forget about the dots. Just make sure you know which is which.
He also suggested, just to be sure, I could fit the spars in with the # 4 bulkhead parts that came with the spar (which are all match drilled). It should only fit one way. So, that's what I did.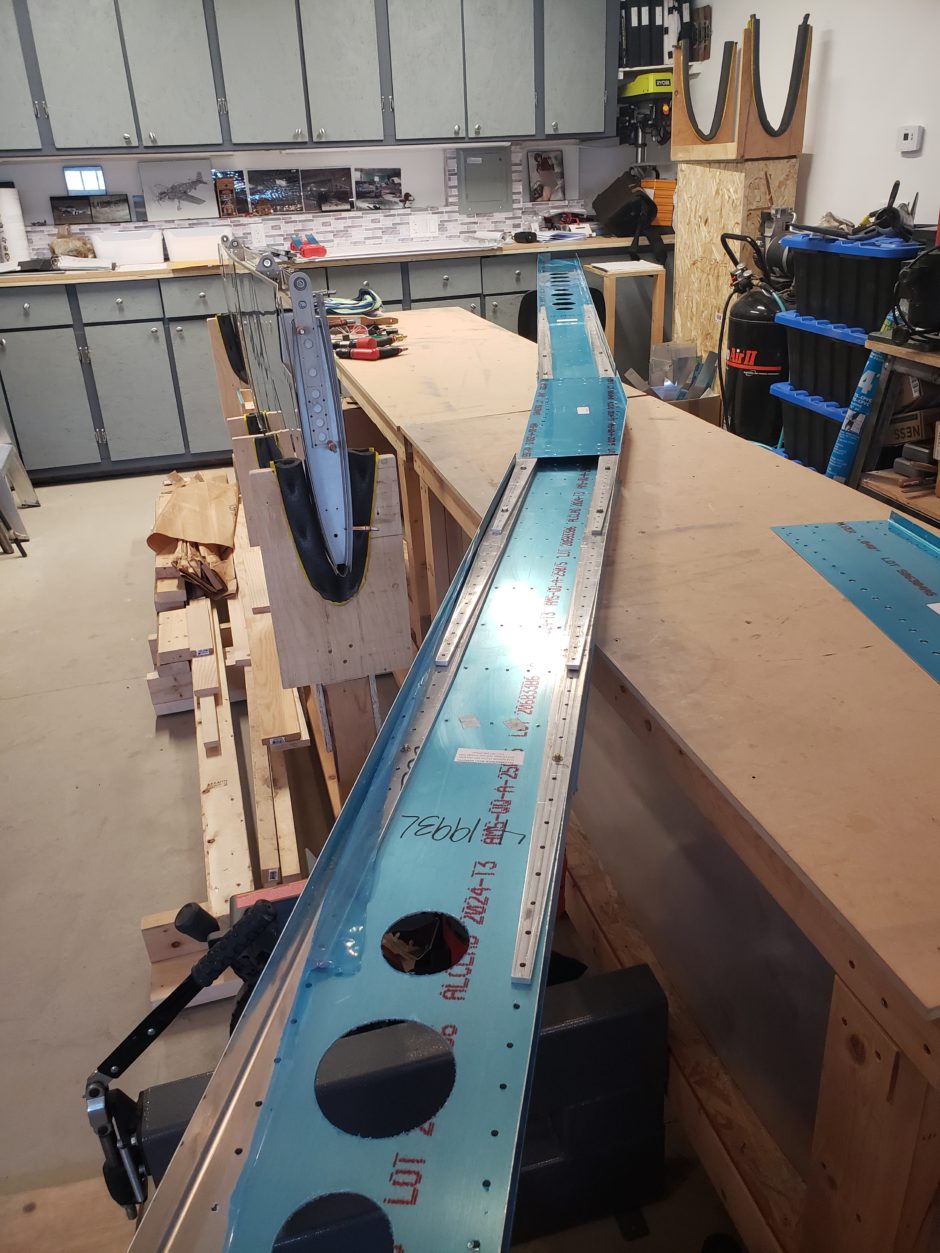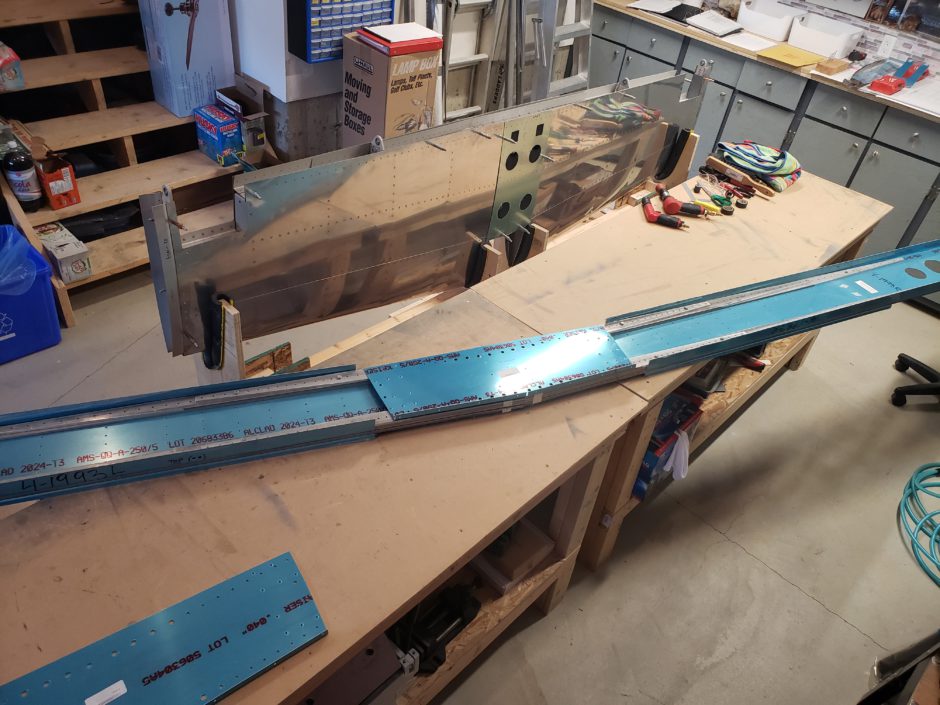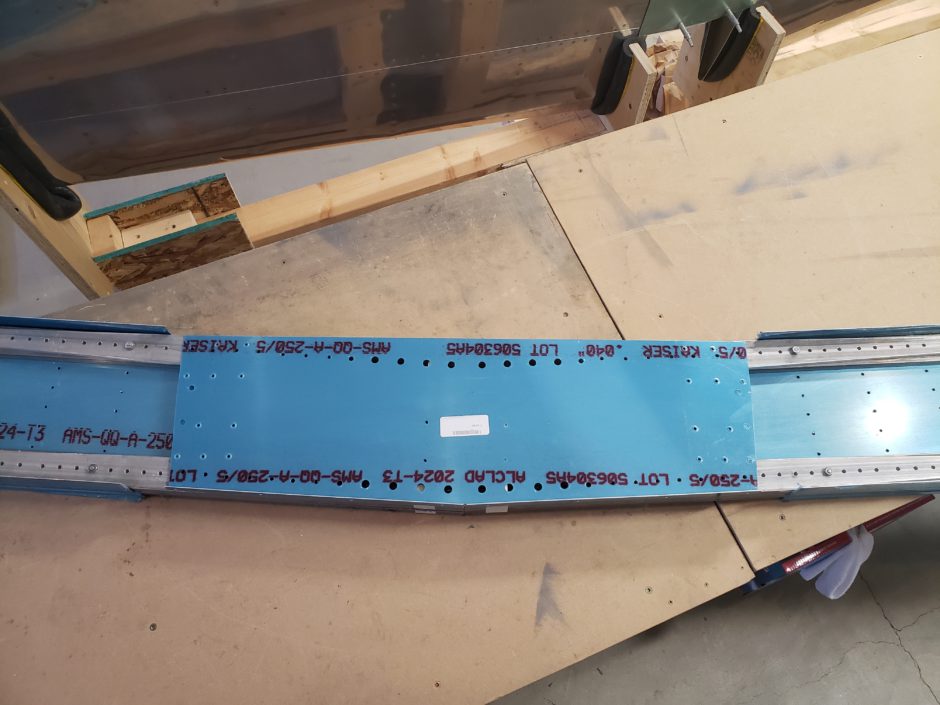 Wing Spar Identification Confirmed
Now that I have been able to confirm the spar coordinates, I then identified each spar in multiple locations. As all these parts are eventually coming apart for deburring, cleaning and priming, you can't mark the locations in too many places.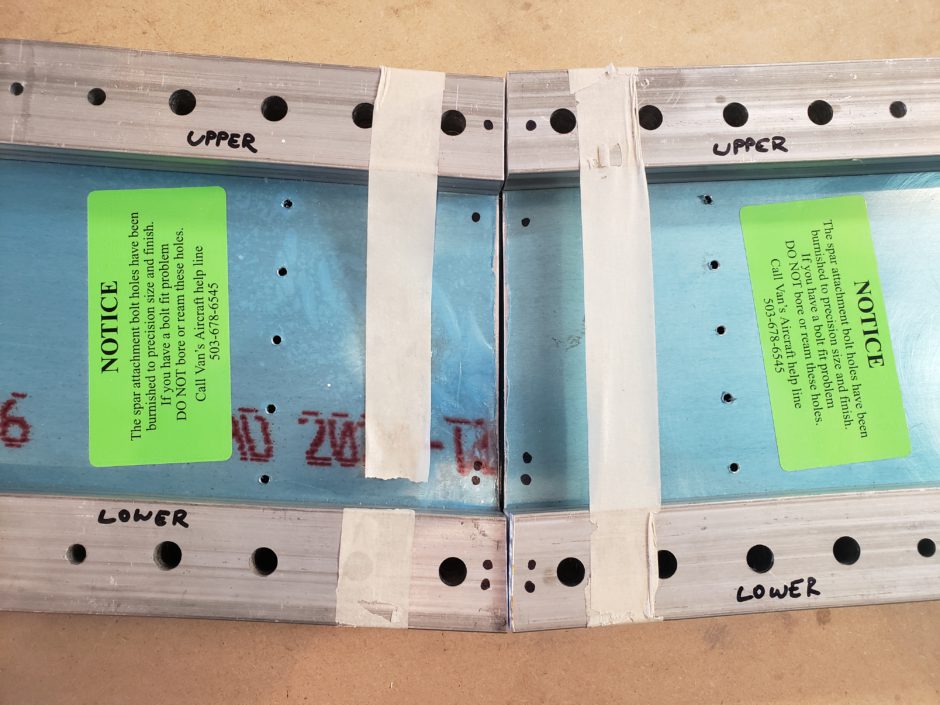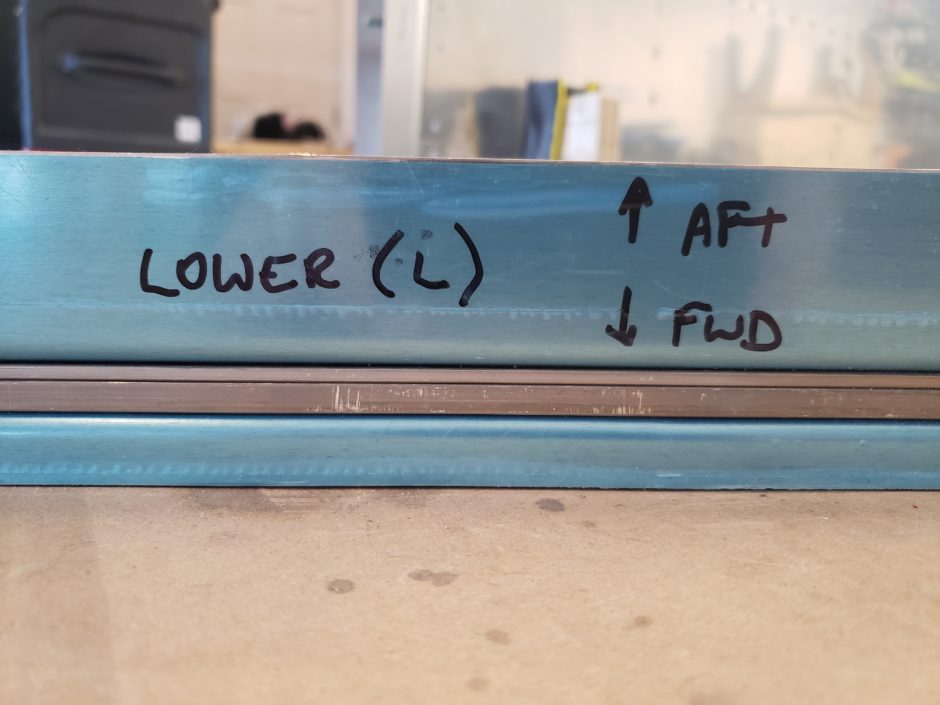 Now that everything is correctly identified, I can proceed with taking the spars apart and getting down to work.
Please comment. I love to hear from my readers. Thanks again for coming along for this ride, you make my work worthwhile.