Today I was working on the right elevator.  In particular I was fitting the WD-605-R-1 elevator horn and also working on the counterbalance area on the tip. With all the parts being pre-drilled this work is pretty self-explanatory. The only words of wisdom here are to use lots of clecos to hold everything nice and tight.
For the elevator horn, make sure you snug it in tight to the corner to get all the holes lined up before you drill anything.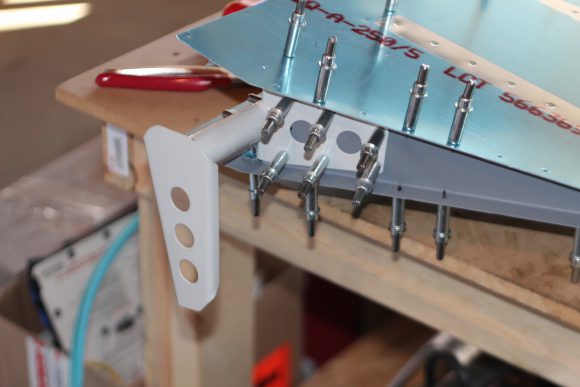 Here is a picture taken from the spar side of the elevator horn. Again, remember to get this pulled tight around the corner of the spar and inboard rib.
After I got the elevator horn positioned and drilled, I moved on to working on the counterbalance skin and ribs. Again, in this area, you'll need to be mindful in getting the E-713 counterbalance skin pulled tight for proper alignment with all the predrilled holes.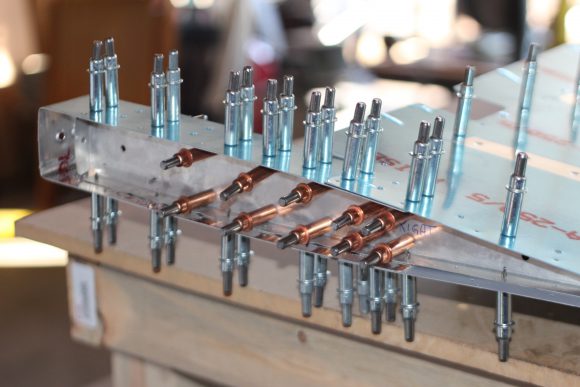 Here is a picture of the inboard side of the counterbalance. As this elevator is being built for an F1 Rocket, you'll be able to see some additional clecos where the E-704 counterbalance rib and spar are attached. This is where the spar stiffener angle is located on the aft side of the spar.
Please comment, I love to hear from my readers.  Thanks again for coming along for this ride, you make my work worthwhile.